'The passion for music was palpable both in front of and behind the camera'
Youth and ambition are at the heart of The Live Lounge, a powerful combination that delivers a truly vibrant show.
The Strawberry Blond production team – all of whom were under 30, and many of whom had not worked in television before – had just seven days to clear licensing and shoot the performances, interviews and links from presenter Clara Amfo.
One judge said the young team's love of music really shone through in the production and highlighted its "great guests, good insight and standout technical skills".
Despite a limited budget, an eclectic and diverse mix of artists was featured in the series, including Stormzy, fresh from his Glastonbury headline triumph, and two performances from Lewis Capaldi. The Live Lounge was also Haim's only UK performance on their global tour.
While the judges praised all the shows on the shortlist, one said The Live Lounge was the most "enjoyable" and that the "passion for music was palpable both in front of and behind the camera". Another praised the visual and sound production achieved and said the show always felt "inclusive and diverse".
A fourth judge said: "It has, more than anything else on the list, a love of music. No production values or contextual narratives can compete with that."
SHORTLISTED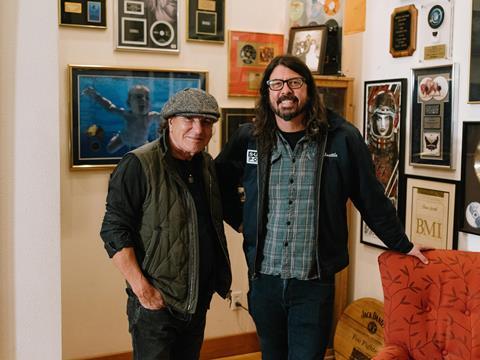 Brian Johnson Meets Dave Grohl
Somethin' Else for Sky Arts
AC/DC's Brian Johnson was granted access to Dave Grohl's inner sanctum for the Sky Arts series, which has previously featured Dolly Parton, Robert Plant and Billy Joel. The Somethin' Else production combines the charisma of Johnson with an exclusive take on live performance and touring.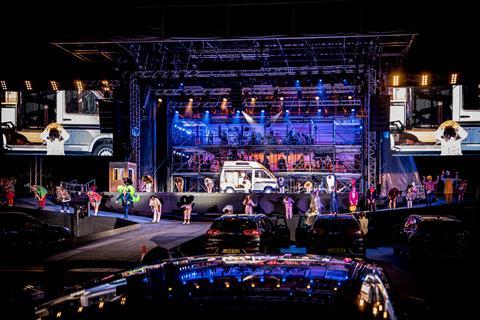 ENO's Drive & Live: La Bohème
Somethin' Else for Sky Arts
Somethin' Else worked closely with the English National Opera to create a fully immersive live TV production. Multicamera director Marcus Viner and his team created a piece that was unique for both those seated in their cars in the live audience at Alexandra Palace and the viewer watching at home.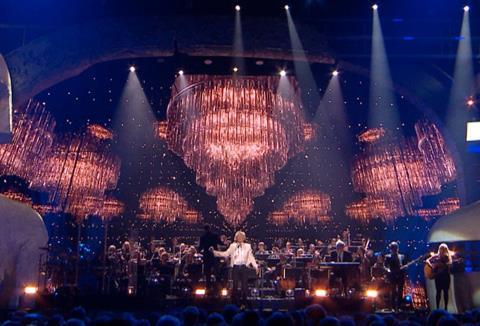 The BRIT Awards 2020
BRIT TV for ITV
Comedian Jack Whitehall presented artists such as Dave, Billie Eilish, Rod Stewart and Harry Styles to a live audience of 15,000 people. The awards showcased complex technical set elements and created unique moments for each artist.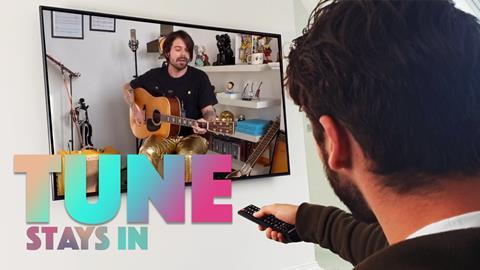 Tune Stays In
BBC Scotland Multiplatform Productions for BBC Scotland
The magazine-style show aimed to bring young BBC Scotland audiences the best of Scottish music during lockdown. Host Kerr Okan filmed the show from his flat using iPhones and DSLR cameras, and artists responded enthusiastically, recording performances in their living rooms and gardens.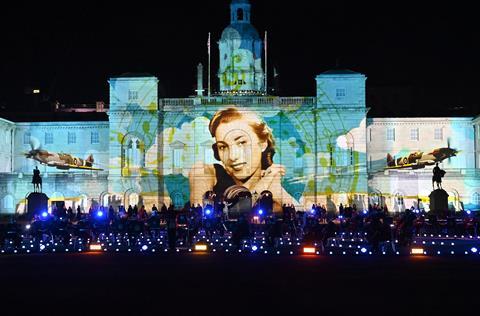 VJ Day 75: The Nation's Tribute
BBC Studios for BBC1
Developed and delivered through the Covid pandemic, the BBC Studios event team created a musical tribute with a projection-led event on Horse Guards Parade. Music performances came from Sir Willard White, Ruby Turner, Sir Bryn Terfel, Nicola Roberts, Sheridan Smith and Braimah Kanneh-Mason.