"I'm impressed by the variety of projects – especially the VR studio for Match Of The Day"
It was a busy year for Dock 10, posting many of the best-known shows on UK television while undergoing an extensive expansion and playing a key role in transitioning Match Of The Day into an industry-leading virtual-reality studio environment.
Salford-based Dock 10 is the largest independent post-production facility outside of London. It expanded its footprint by 20% in 2018/19, adding 10 edit, finishing and VFX rooms, and a Dolby Atmos dubbing theatre. It also grew its staff numbers by 10%, promoting internally through staff development. Furthermore, it worked with University of Salford and three local colleges to offer work placements and entry roles for those wanting to build a career in post-production.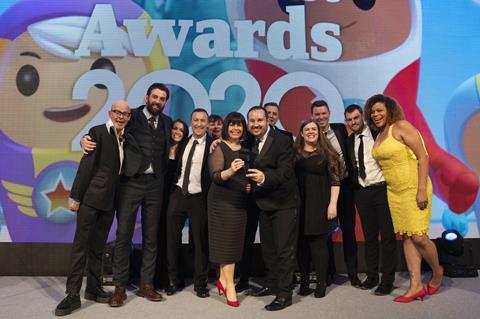 The facility has worked across every genre over the past year, providing a service for all the national broadcasters and receiving accreditation into the Netflix Post Partner Program. Highlights of 2019 included posting Blue Peter, A Question Of Sport, BBC Sports Personality Of The Year, The Tez O'Clock Show (pictured), The £100k Drop and GiggleQuiz. Dock 10 also completed VFX work on Netflix dramas The Stranger and Get Even.
The judges were impressed by Dock 10's range of shows and its growth into a true post-production powerhouse. One said: "I'm impressed by the variety of projects – especially the VR studio for Match Of The Day."
Another judge highlighted the focus on talent development, saying Dock 10 provides "genuine paths to entry in a talent-based sector and cares about nurturing talent".
SHORTLISTED
ENVY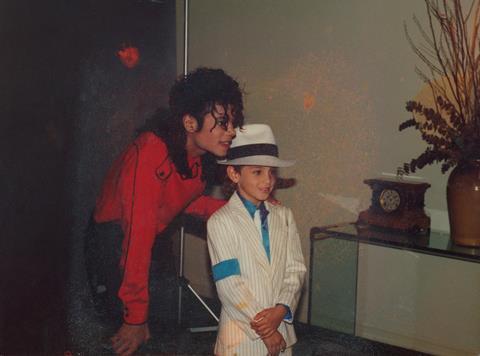 Among the country's biggest post providers, Envy's creative highlights over the past year included 8 Days: To The Moon And Back, Louis Theroux's Altered States and the Emmy-winning Leaving Neverland, whose director, Dan Reed, described the post house's commitment and contribution to his film as "absolutely key to its fruition".
FILMS AT 59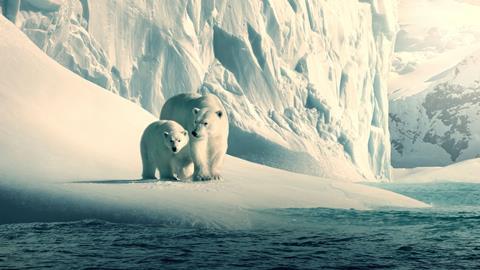 From bases in Bristol and Cardiff, Films at 59 works across several genres. Unusually, the firm offers camera equipment hire along with post services. It advised Silverback Films on camera kit for Netflix's first natural history commission, Our Planet, and completed full picture and sound post production for the high-end, ultra-HD series.
HALO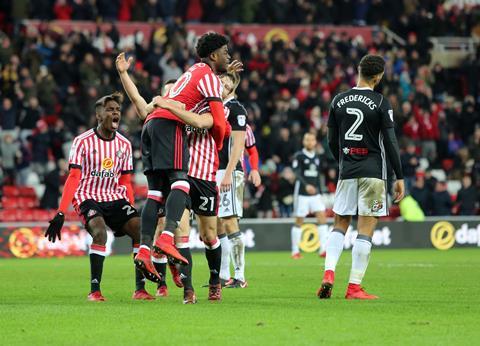 Halo continues to fly the flag for Soho with four sites spread across London's West End. The firm's major credits over the past year included Channel 4 sitcom GameFace, Netflix's acclaimed sports doc Sunderland 'Til I Die and BBC Two's ambitious factual series The Planets, which mixed VFX, live action and archive footage.
MOLINARE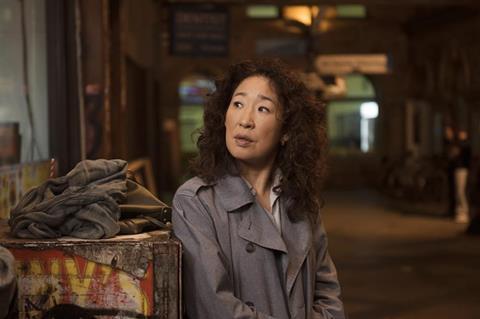 Molinare is one of London's oldest post houses, clocking up 45 years of experience working on high-profile television shows and feature films. Last year, it completed the grade and picture post on Channel 4's powerful feature doc Three Identical Strangers, Amazon Prime Video and BBC One co-production Good Omens and series two of BBC One's Killing Eve.
SPLICE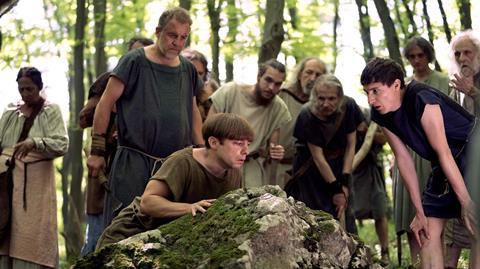 East London post-production pioneer Splice was the first UK post facility to be made an Albert affiliate – for running on 100% sustainable energy. It is home to TV staples including MasterChef and Salvage Hunters as well as standout productions including ITV2 comedy Plebs and BBC Two's 3 x 60-minute docu-drama Rise Of The Nazis.