Alex Polizzi is to front a restaurant rescue series for BBC2 as the channel bids to refresh its 7pm slot.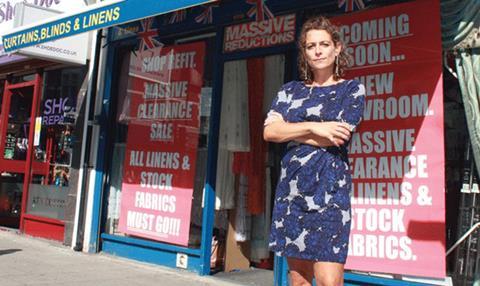 Building on her existing BBC2 format The Fixer, the hotelier will host 16 x 60-minute series Alex Polizzi For Hire. It will be produced by Twofour and will air next year.
Polizzi will visit gastropubs, country inns, city bistros and coastal hotels around the UK that are on the hunt for a new chef to transform their kitchen. She will help put the cooks to the test through a series o f challenges in a bid to find the strongest candidate.
The commission will not affect the future of The Fixer, which will return next year for a third series. The Twofour format airs at the later time of 8pm.

Alex Polizzi For Hire was ordered by BBC1 and BBC2 features and formats commissioner Tom Edwards, who will executive produce alongside Twofour's Dan Adamson. The commission was overseen by head of factual features and formats commissioning for BBC1 and BBC2 Alison Kirkham.
Another new show lined up to bolster 7pm is Wanted in Paradise. The 8 x 60-minute series, in which Brits road-test their dream life in the sun for a week before deciding whether to make the move permanent, will be produced in-house.
Each episode will follow a different family or couple as they travel to destinations including the Cayman Islands, Barbados, Costa Rica and the British Virgin Islands to research their property and job options.
Susie Staples is the series editor, while the executive producer is BBC features and formats commissioning editor Lindsay Bradbury.
Finally, Outline Productions will make a second 10 x 60-minute series of The Great British Garden Revival. Recommissioned by Bradbury, the show will feature talent including Carol Klein, Joe Swift, Rachel de Thame and Monty Don, who will offer practical advice on maintaining a garden.
It will be executive produced by Bradbury and Outline director of programmes Bridget Boseley. The first series averaged 1.4 million (6.3%).
Kirkham said 7pm is becoming an "increasingly important" slot for BBC2. "Programmes like The Great Interior Design Challenge and, more recently, Big Dreams Small Spaces have shown how a title can really break through in this slot," she said.