BBC2 is to open up the kitchens of families across the country in a Gogglebox-style series from the creators of Channel 4's hit format.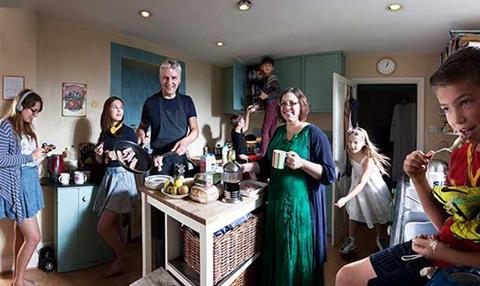 Studio Lambert will make 3 x 60-minute series The Kitchen, which will capture eight families – in locations including Cardiff, Devon and London – preparing and eating meals together at different times of the day.
The Kitchen was commissioned by Emma Willis, head of documentaries for BBC1, BBC2 and BBC4, who said she has been searching for a format that brings people together "in terms of how we eat and how we live".
The series, which is set to get a 9pm billing on BBC2 next month, was shot using a mixture of fixed-rig and single cameras, while the action captured in each of the eight homes will be edited together within episodes in a similar way to Gogglebox.
Title The Kitchen
Channel BBC2
Production company Studio Lambert (All3Media)
Executive producer Ros Ponder
Commissioners Emma Willis, Kim Shillinglaw
The Kitchen is less topical than the C4 show, however, and more about capturing natural interactions between families.
Studio Lambert chief executive Stephen Lambert said it is a product of the indie's "hunch that meal times offer a very rich opportunity to capture on TV the humour and drama of different households".
Willis described the table conversations as "unique to each family", but admitted that common themes become apparent over the three-part series, such as the fussiness of the younger members of the families, who are not prepared to eat everything they are served.
Willis hopes the series can become an established brand for BBC2 if its first run is successful.
She made clear at the Sheffield DocFest in June that she wanted a format capable of "dipping into people's lives in ways that are funny and sad" and noted her admiration for Gogglebox.
She commissioned The Kitchen alongside BBC2 controller Kim Shillinglaw. The show will be executive produced by Studio Lambert's Ros Ponder, while Mike Cotton is the series producer.
Some of the series has been delivered to BBC2 and it is poised to launch on the 6 October at 9pm.
Stephen Lambert is speaking at the Production & Post Forum in November