BBC Worldwide is closing in on an estimated £50m funding deal with Danny Cohen's Access Entertainment to supercharge its drama pipeline.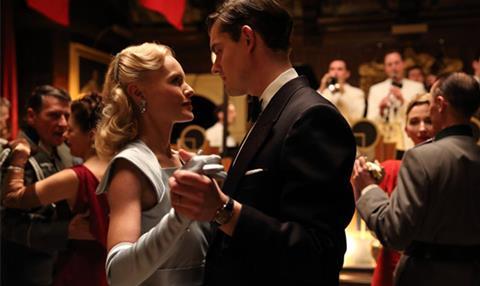 Broadcast understands that BBCW is in the final stages of negotiating a deal with Cohen's media investment fund, which is bankrolled by billionaire Warner Music owner Len Blavatnik, that will form part of the distribution giant's wider drama plans.
The extra cash would help BBCW pursue its strategy of securing the very best British drama to sell globally, allowing it to step up the level of deficit financing it is able to offer for top-end productions.
TV drama budgets have exploded in recent years but UK broadcaster's tariffs have remained broadly level, meaning distributors and co-producers are being asked to contribute more cash.
Senior drama sources have suggested that broadcasters such as the BBC and ITV may now be contributing less than 50% of the cost of their top-end scripted series.
A deal would chime with comments made by BBCW chief executive Tim Davie at the RTS London conference last month.
He told delegates that more than 50% of BBCW revenues now come from drama, adding: "We are looking at ways we can create drama funding by using third-party money. I'm working on ideas in that area.
"There is lots of capital out there, whether that's private equity or other things. It's all about the people, the culture, the returns they want, and the risk profile."
Cohen and Davie know each other well from their time together as senior BBC execs, and a fund led by Cohen would have a better understanding of global TV markets than a mainstream private equity player.
BBCW and Access have already struck a deal together, becoming co-investors in House Productions, the indie created by Tessa Ross and Juliette Howell.
Access agreed a first-look deal to develop and finance House's film projects, while BBCW took a 25% stake in the indie to become the global distributor of its TV slate.
BBCW has become very active in drama. Last month, it increased its stake in Lookout Point, which has evolved from being a funding broker to a fully-fledged producer, to 49%.
One senior figure in the drama world predicted that the Simon Vaughan-run firm would become an increasingly influential business for the distributor.
A spokesman for BBCW said: "BBC Worldwide has been exploring a number of ways to bring in third-party capital to support premium British drama investment.
"We have nothing further to announce or add at this moment."
Cohen and Access Entertainment declined to comment.