BBC Worldwide has bought a 35% stake in Simon Vaughan's production and distribution business Lookout Point.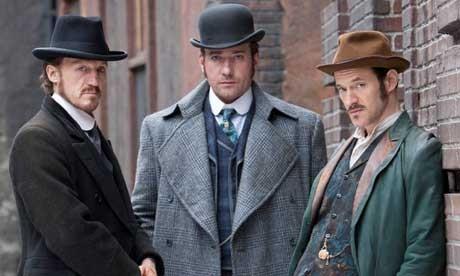 The move, which forms part of a renewed investment push by BBCW, is its first major deal in a number of years.
BBCW and Lookout Point, which has been involved in projects including BBC1's Parade's End and a forthcoming adaptation of War and Peace, have entered into a five-year distribution and co-production agreement.
The investment will enable the indie to grow its business and work more closely on existing BBCW projects.
Lookout Point, set up by Simon and Justine Vaughan in 2009, has previously worked with BBCW on a number of projects including Ripper Street and forthcoming Channel 4 adaptation of A Tale of Two Cities.
Separately, BBCW director of commercial and legal affairs Saul Venit will join Lookout Point as chief operating officer in November. Helen Jackson, chief content officer at BBC Worldwide, will become a non-executive director at Lookout Point.
"Drama is of increasing importance to BBC Worldwide and I look forward to collaborating on a range of ambitious projects through this partnership," said BBCW chief executive Tim Davie.
"The Lookout Point team have a great record, nurturing a culture of creative freedom and championing the best UK talent. Their output is of the highest quality, loved by audiences worldwide and we are delighted to be deepening our relationship," he added.
Vaughn said: "We didn't want to sell our company, we wanted to build it. And we seem to have a unique model - part producer, part distribution company. The deal with BBCW builds on our established working relationship over the last four years and takes it to the next level.
Together we want to build up a significant content company that places its emphasis on the very best global British productions."