"The most powerful indictment of a system that failed these girls"
While the true story of the 2012 Rochdale grooming case, which led to nine successful prosecutions, was the debut drama for Studio Lambert, it was produced by a highly experienced team including exec producer Susan Hogg and director Philippa Lowthorpe.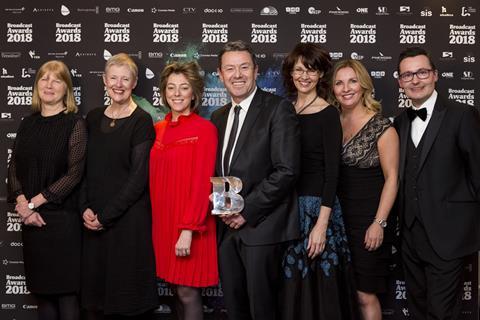 The three-part BBC Studios co-production was put together by screenwriter Nicole Taylor, following multiple interviews with the victims of rape and trafficking and their families. It resulted in a drama that gave the abused the voice they had previously been denied.
While Maxine Peake and Lesley Sharp were cast as the whistleblowers, hundreds of young actresses were auditioned to find a trio with the ability to be natural on screen. The youngest, Liv Hill, was just 16 and required a psychological assessment to make sure she was strong enough to handle the piece.
Stripped across three nights in May, the show gripped an average of 9 million viewers and added a further 2.3 million iPlayer views for the first episode alone.
The judges' comments reflected their admiration for the way in which a "gruelling" story was told with aplomb. "Powerful, devastating and compelling," said one, adding that the decision to tell the story from a different perspective challenged viewers' preconceptions.
"The most powerful indictment of a system that failed these girls," said another judge. "It is your civic duty to watch this show."
SHORTLISTED
APPLE TREE YARD
Kudos for BBC One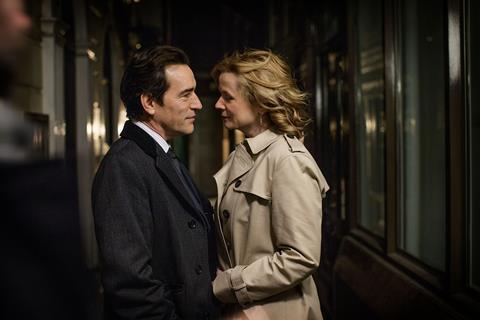 Amanda Coe's adaptation of Louise Doughty's thriller, in which an eminent scientist is caught up in a compromising affair, was put together by a predominantly female team.
Airing in a 9pm Sunday night slot, the four-parter became the highest-rated new drama launch in almost 12 months and went on to grip an average audience of more than 7 million.
THE CROWN
Left Bank Pictures for Netflix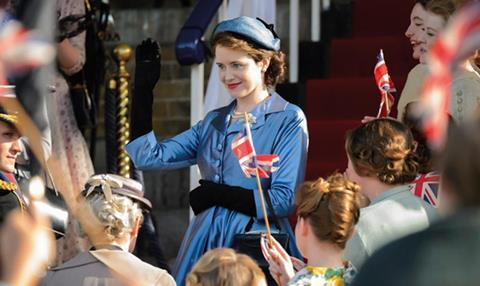 Peter Morgan's sophisticated story has come to symbolise the inexorable rise of the SVoD giant.
The sumptuous 10-part first series, with its meticulous attention to detail, focused on Queen Elizabeth II's relationship with Winston Churchill to offer viewers some insight into the life of Britain's longest-serving monarch.
LITTLE BOY BLUE
ITV Studios for ITV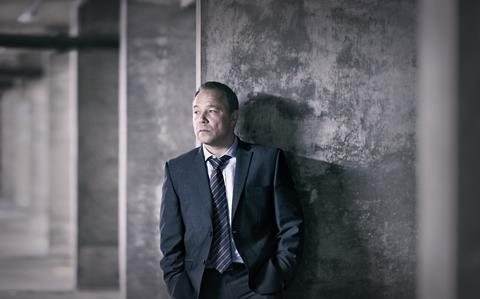 Shot on location across Liverpool and Manchester, Jeff Pope's hard-hitting four-parter followed the police investigation into the tragic killing of 11-year-old Rhys Jones in 2007.
The show, which achieved a 26% share in its 9pm slot, included a standout scene shot at Everton FC's Goodison Park in front of 38,0000 fans.
NATIONAL TREASURE
The Forge for Channel 4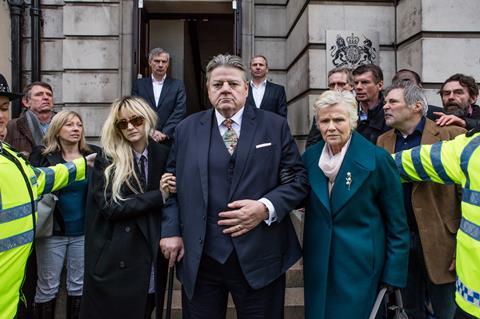 Jack Thorne's intensively researched series tackled head on the issues raised by the police's sexual abuse investigation, Operation Yewtree.
The Forge's provocative drama, starring Robbie Coltrane and Julie Walters, contained many scenes involving long, continuous takes to produce a claustrophobic version of events.
TIN STAR
Kudos for Sky Atlantic
With the ambition of delivering a 10-hour show of cinematic proportions, Rowan Joffe's darkly comic thriller was four years in the making.
The emotional rollercoaster, shot across six months against the backdrop of western Canada's mountainous landscapes, followed Tim Roth as an anarchic detective who lands in a small town transformed by the arrival of an oil company.
Award sponsored by Axis Animation