"Jools owns the space. This was a great special of a great show"
After 25 years, more than 350 shows and one Broadcast Special Recognition Award, the live music show headed to the Royal Albert Hall for a production the judges described as "authentic, entertaining and well-crafted music programming".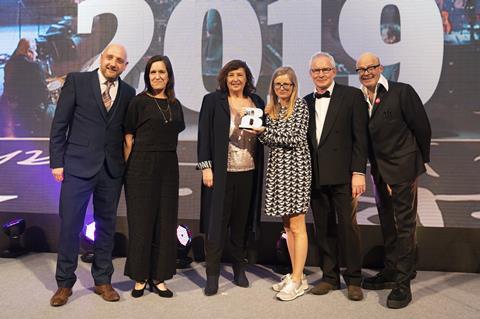 Later 25 featured an eclectic list of 10 performers, including rapper Dizzee Rascal, jazz singer Gregory Porter and rock band Foo Fighters, alongside host Jools Holland. The show, which took 18 months to plan, ran to two hours and attracted an audience of 1.2 million for BBC Two.
"Jools owns the space," said one judge of the maestro's presence, characterising the celebration as "a great special of a great show".
Used to working in a studio environment, the production team had to adapt to working outside the historic London building with sound trucks and a scanner, and make use of both the stage and the floor of the auditorium for the 'in-the-round' set-up.
Lighting helped to build the sense of intimacy usually provided by the studio set and the team worked hard to achieve a balance between putting on a show for a live audience and for viewers at home.
The judges were united in their praise for Holland himself, with one calling him "a dynamic host with an enduring legacy".
SHORTLISTED
ARCTIC MONKEYS LIVE AT THE BBC
CC-Lab for BBC Two and Radio 1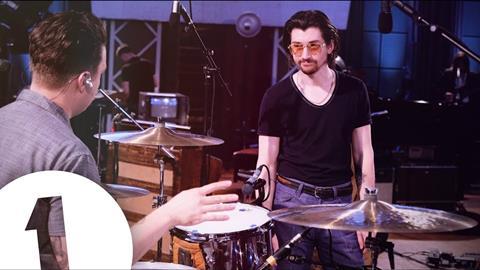 The Sheffield band's only TV show appearance away from the festival circuit in 2018, this production marked a first Radio 1-branded commission for a BBC terrestrial channel and in a new Friday night music slot.
Filmed at Maida Vale Studios, the band's performance was heavily stylised to ape 1970s production.
BBC BIGGEST WEEKEND
BBC Studios for BBC One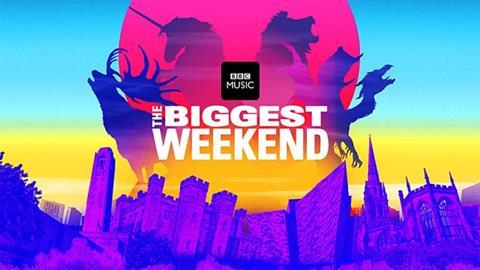 Biggest Weekend was broadcast live from four sites in Swansea, Belfast, Perth and Coventry, and featured performances from international names such as Taylor Swift, Ed Sheeran and Paloma Faith.
Nick Grimshaw and Alex Jones teamed up to front the show on BBC One, appealing to a regular BBC audience and younger viewers alike.
ELO – WEMBLEY OR BUST
JA Films for BBC Two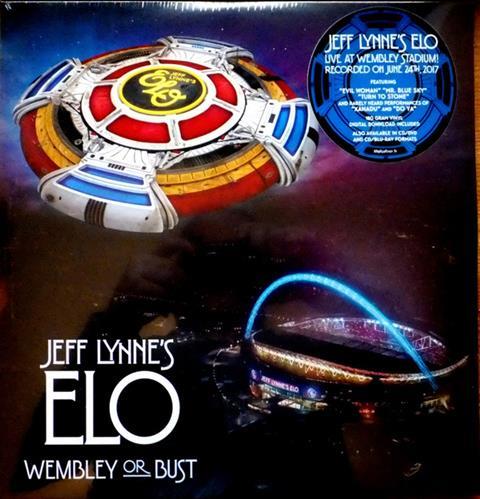 This film-length coverage of ELO's first live performance for some time was not only broadcast on BBC Two, but also made its way to Showtime in the US.
The film followed Jeff Lynne's band during their Wembley Stadium performances, celebrating their classic songs and exploring his emotions surrounding the event.
ISLE OF WIGHT FESTIVAL 2018
CC-Lab for Sky Arts and Sky 1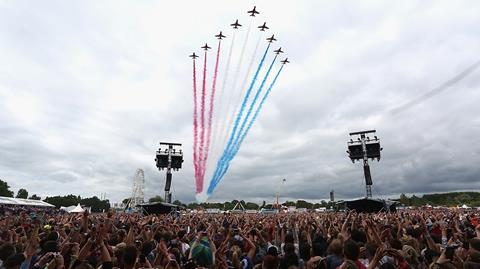 More than 20 hours of live content was broadcast over the weekend of the festival, including live performances and behind the scenes footage of talent at the event.
It spanned Sky Arts and Sky 1, with peak viewing figures of 101,000, and achieved high pick-up across social media.
SOUNDS LIKE FRIDAY NIGHT
Fulwell 73 for BBC One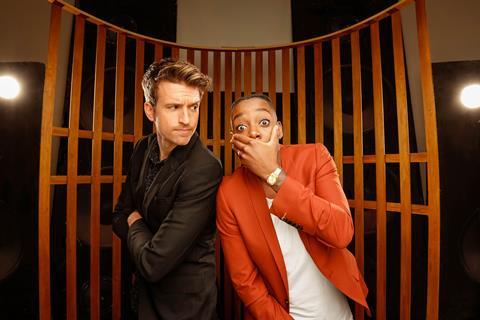 This brand new live music format was immediately recommissioned due to the popularity of its first transmission, particularly among younger audiences.
Averaging 1.9 million viewers, the first series featured talent such as Royal Blood and Rita Ora, who performed live for the studio audience.