"It opened up the world of a boy with autism in a gentle and caring manner"
Paper Owl Films for CBeebies
The first children's show with an all-autistic cast performing stories by autistic writers was a triumph of animation and characterisation.
Writer Andrew Brenner unearthed stories from writers on the spectrum, mentoring them to coax out the clearest ways of relating their real-life experiences. The team then established a safe environment for the autistic cast by building a sound booth at Paper Owl's Belfast office.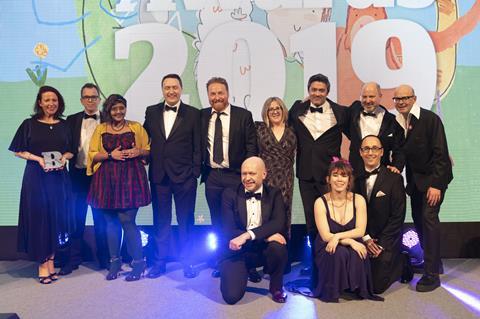 Inspired by managing director Gráinne McGuinness' experience with her nephew, Pablo features a five-year-old whose magic crayons create characters that reflect individual aspects of the autism spectrum.
His imagination puts him in control of the story as he conjures up adventures featuring Mouse (a perfectionist who is sensitive to sounds), Noasaurus (an anxious worrier), Tang (who is excitable and clumsy), Wren (who channels her energy into the self-stimulatory behaviour of flapping her wings), Llama (who has echolalia, which causes her to repeat what people say) and Draff (a fact-lister).
The judges said the show was illuminating about the condition, leading to an understanding of how a child on the spectrum could become confused or scared.
"It opened up the world of a boy with autism in a gentle and caring manner," said one, while another said it was "beautifully realised and exceptionally well-judged for the audience in opening a window on a misunderstood world".
HIGHLY COMMENDED
DEIAN A LOLI
Cwmni Da for S4C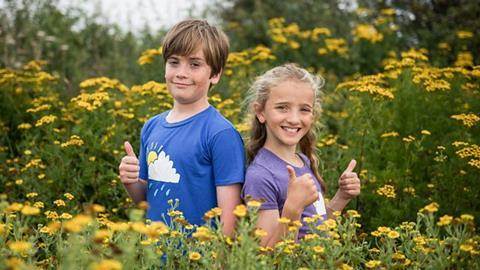 The judges praised the ambition of this low-budget series, the only live-action, Welshlanguage programme for pre-schoolers.
The pitch – mischievous twins with the superpower of freezing their parents and shrinking themselves down to go on adventures – was a "mad, genius premise", according to one judge.
In particular, the judges were impressed by the core message that children should be encouraged to take risks, conquer their fears and use their imaginations and ideas to solve problems.
SHORTLISTED
BECCA'S BUNCH
Jam Media for Nick Jr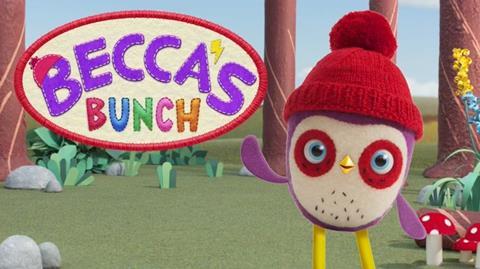 The judges loved the handmade, fuzzy feel and child-led vocal cast of Conor Finnegan's sitcom for toddlers, which combined stop-motion sets, puppetry, live-action and animation. In their first pre-school series, writers Shane Langan and Amy Stephenson brought the laughs and the heart.
CLAUDE
Sixteen South for Disney Junior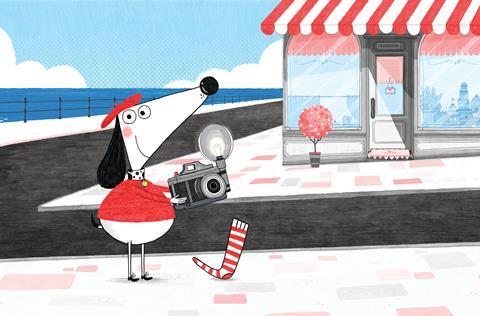 Lily's Driftwood Bay indie Sixteen South combined disciplined storytelling, a great jazz music soundtrack and tactile 2D hand-drawn animation for its adaptation of Alex T Smith's books.
Cast members Simon Callow, Anne Reid, Jane Horrocks, Sue Pollard and 11-year-old newcomer Alexander Molony brought charm and humour to their characters.
SCHOOL OF ROARS
Dot To Dot Productions for CBeebies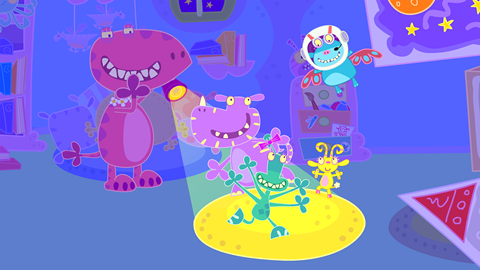 "A warm, cosy hug of a show" was one judge's verdict of five monsters' adventures with their teacher Miss Grizzlesniff.
There was, they said, a sweetness to its storytelling, a freshness to its approach and some well-pitched humour too. "It's made by people who know their audience inside and out," said another judge.
WAFFLE THE WONDER DOG
Darrall Macqueen for CBeebies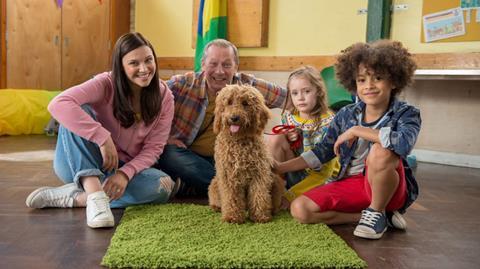 Darrall Macqueen opted to work with children and animals once again as it built on the success of Topsy And Tim with this canine comedy, set among a newly blended family.
The judges praised the natural performances of the youngest cast the indie has worked with in a long-form narrative, as well as its plethora of silly and funny gags.