'The 'gimmick' is unobtrusive, serves the narrative and gives it a genuine edge over others in the category'
Field Day Productions/Little Dot Studios for Real Stories
This documentary has already won several short-form awards and plaudits from critics and can now add a Broadcast Digital Award to the list.
Film-maker Victoria Mapplebeck created the entire documentary on an iPhone X, making it the first short film shot on the device to land a commission. It follows Mapplebeck's relationship with her teenage son as they prepare to reconnect with his long-absent father.
The 19-minute film – a follow up to Mapplebeck's debut 160 Characters – explores the various ways in which our lives are captured and documented through our phones, beginning with the last text message the father sent back in 2006 as his relationship with Mapplebeck was drawing to a close, and ending with the first phone call made to him in more than a decade.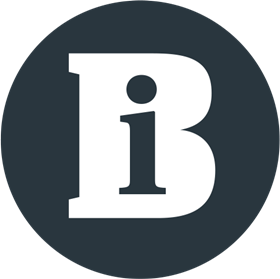 More in-depth information on all shows entered into the Broadcast Digital Awards can be found on our Programme Index.
The film shows that while the mobile phone can connect people, it can also have the opposite effect of making communication easier to ignore. "Brilliant" was how one judge described it. "The 'gimmick' is unobtrusive, serves the narrative and gives it a genuine edge over others in the category."
Using a smartphone was less intimidating for 14-year-old protagonist Jim than appearing in front of a professional camera, and meant filming could be more spontaneous. Made on a shoestring budget, the film clocked up 735,000 views across YouTube, Facebook Watch and other video platforms.
SHORTLISTED
ANATOMY OF A KILLING
BBC Africa Eye for YouTube, Facebook, Twitter and BBC channels
The BBC Africa Eye team used technology and the internet to painstakingly collect evidence and uncover the basic facts around a horrific viral video of African soldiers appearing to murder two women and two young children.
Their astounding findings led to both the Cameroonian military men and the country's government being held to account.
BRITAIN'S FORGOTTEN MEN
BBC Three for BBC Three
This four-part series delivered 750,000 iPlayer views and a further 2.4 million on YouTube after director Dan Murdoch spent a year in some of Britain's most deprived estates learning the stories of the men who lived there. The intimate and authentic footage often reflected chaotic and violent lives.
ENTITLED: RANDOM ACTS
Fruit Tree Media/Little Dot Studios for Channel 4 YouTube channel
Part of Peckham High Street was shut down to allow Adeyemi Michael to film his mother on horseback to reflect his family's proud Nigerian heritage and make a powerful pro-immigrant statement. Such was the strength of the short that it was selected to lead the fifth series of Random Acts, presented by actor Zawe Ashton.
MY LIFE INSIDE: THE SNAKE CHURCH
Barcroft Studios for Barcroft TV
Barcroft TV gained access to Kentucky snake-handler church the Full Gospel Tabernacle in Jesus' Name soon after pastor Jamie Coots had died there after being bitten by a rattlesnake during a sermon. The crew embedded themselves with Coots' family, and even caught the moment when history repeated itself as son Cody Coots was bitten.
NOW I CAN BREATHE
CTVC/TrueTube for TrueTube.co.uk
Nearly 20,000 students are estimated to have watched Now I Can Breathe since its launch in February. The film was created on the back of several shocking surveys revealing that many schoolgirls have been subjected to sexual harassment.
Central to the narrative is the heart-breaking story of Amina, who recalls her experiences of harassment directly into the camera.