'Warm, sentimental and a glimpse into a place and time rich with characters and issues I wanted to know about'
The personal experiences of actor, DJ and producer Idris Elba formed the backdrop of this sitcom, which the judges described as "funny and poignant".
One said it was a "perfect sitcom with laugh-out- loud moments", while according to another, it was "warm, sentimental and a glimpse into a place and time rich with characters and issues I wanted to know about".
As a representation of an African-British family in the 1980s, the series was praised for its attention to detail: the Sierra Leone and Ghanian characters used Krio and Twi dialogue respectively, while hair styles, props and clothing were meticulously researched to give it an authentic feel.
The musical score also represented the storylines, with a mix of '80s hits sitting alongside original African music. Older lenses such as Cooke Panchromatic S2 series primes were used to give it a period feel.
Elba, whose star continues to burn brightly across TV and film, was joined on screen by British comedy legend Bill Bailey, among others.
The first two episodes racked up audiences of 994,000 and 810,000 respectively for Sky 1 – up 32% on the slot average – and the series was showered with positive reviews.
SHORTLISTED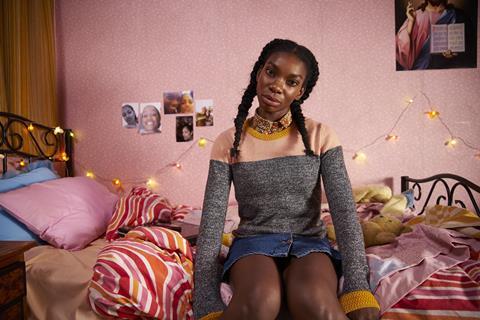 With a series average of 305,000, Chewing Gum continued to propel Michaela Coel, who delivers 2018's MacTaggart Lecture in August, towards stardom.
The comedy, which draws on Coel's experiences growing up in Tower Hamlets, was praised for uncompromisingly tackling issues such as sex and faith on an inner London estate.
MAN LIKE MOBEEN
Cave Bear Productions/Tiger Aspect Productions for BBC Three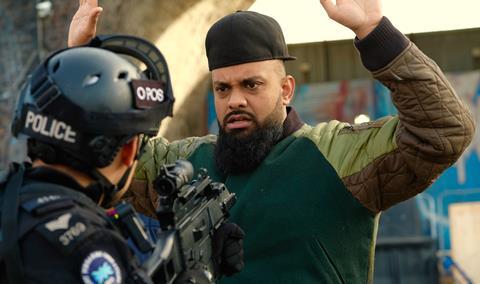 Man Like Mobeen offers a comic perspective on the young British Muslim experience, with writer and star Guz Khan keen to shine a light on the diversity of Small Heath, an area the mainstream media has described as a hotbed of Islamic fundamentalism.
Hundreds of thousands of iPlayer requests suggest the message was received loud and clear.
ROAST BATTLE UK
Fulwell 73 Productions for Comedy Central UK
Based on a US comedy-entertainment format of the same name, Roast Battle UK delivered a series average of 441,000 (including 267,000 16-34s).
The stripped series, in which popular comedians went head to head to put each other down in the cruellest possible ways, billed itself as offending 'everyone in equal measure'.
THE YOUNG OFFENDERS
Vico Films for BBC Three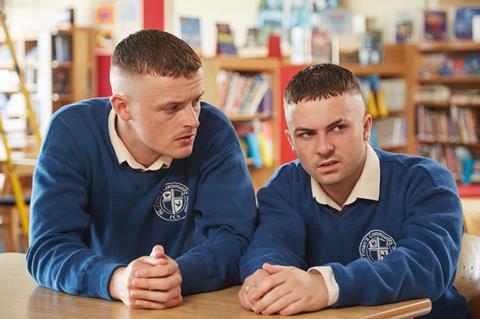 This County Cork-set comedy has been consistently among BBC Three's top performers since its launch, with an episode peak of 1.7 million.
With audiences already familiar with the characters through a popular feature film, the TV series successfully showcased the mischievous and charming lives of a group of working-class Irish kids.
THIS COUNTRY
BBC Studios for BBC Three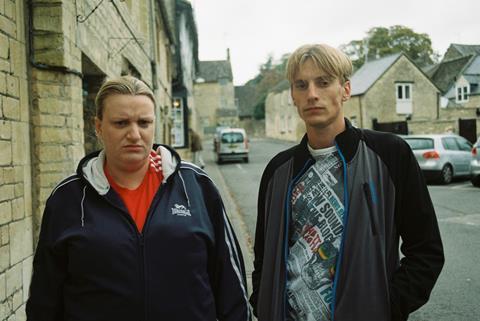 The second series of this quiet but powerful mockumentary about the lives of young people in the rural Cotswolds was universally acclaimed.
Its popularity shone through clips such as one of co-lead Kerry's mum singing Happy Birthday, which racked up more than 20 million views online.