'It was a powerful and thought-provoking piece that had you gripped throughout'
The winner of this category packed a dramatic punch in the four minutes and 21 seconds of its running time.
One judge said: "This is a great example of storytelling in a short format that was perfectly optimised for social."
The doc captured the moment when Nat, a paramedic from the West Midlands Ambulance Service, assisted a woman in labour during a difficult birth at home.
It was the first time a birth had featured on a BBC social media account. Mum Ionela had previously given birth to a stillborn baby and Nat had her own experience of complications in labour, which had left her daughter Jessica disabled due to oxygen starvation. The film demonstrated a human bond between the two that went much deeper than paramedic and patient.
The doc was edited from the final cut of indie Dragonfly's first episode of BBC One series Ambulance and additionally shot material of Nat meeting mother and baby at home following the successful delivery.
The video went viral, with 22.4 million views – almost 7 million in the UK – and was shared by 121,000 users and liked by more than 400,000.
"Although it was cut from an existing TV show's footage, the producer managed to create a standalone short story," said one judge.
"It was a powerful and thought-provoking piece that had you gripped throughout. Great content for the platform," said another.
HIGHLY COMMENDED
SEX MAP OF BRITAIN: DESPERATELY SEEKING SEMEN
BBC Studios for BBC Three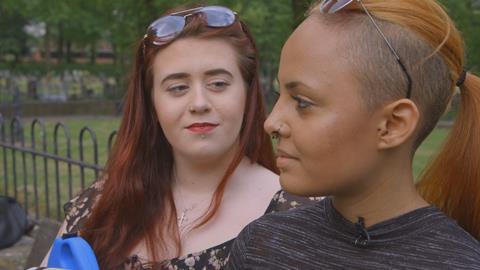 A Highly Commended for Desperately Seeking Semen reflects the judges' view that this was an impressive piece of film-making.
Following a lesbian couple buying semen from unregulated 'black-market' donors with their own, often odd, reasons for donating their sperm, it had amazing access to its contributors' secret lives and featured some astonishing interviews over an extended period.
The series, which has been recommissioned by the BBC, proved to be one of the channel's best performers on YouTube, with individual episodes racking up 1.2 million views.
SHORTLISTED
GENERATION TRUMP
CC-Lab for BBC Three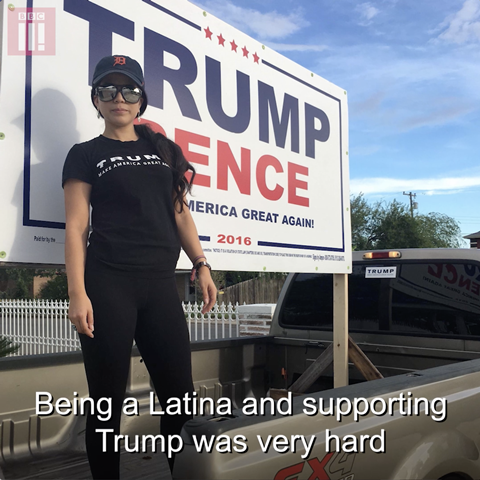 These 3 x 3-minute films were commissioned by BBC Three's Facebook page to take big topics and cover them though the eyes of three young Americans rather than the professional news lens. The aim of the series was to 'be on the shoulder of the action'.
Three different people with very different takes on being part of Generation Trump drove the narrative, with core footage recorded on iPhones. The three episodes achieved a combined reach of 1.3 million.
SECOND INNINGS
Guardian in-house for theguardian.com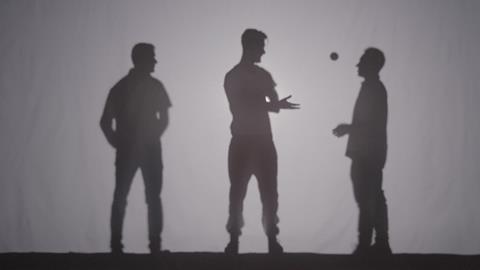 The judges recognised the craft in the filmmaking of Second Innings. In an atmosphere of hostility towards refugees, it tells the story of a cricket club tucked away in suburban south London, which has become a kid of surrogate family for Afghani refugee kids, who have fled the war in their homeland but become separated from their parents.
WHAT DO YOU MEAN I CAN'T CHANGE THE WORLD?
CTVC for TrueTube.co.uk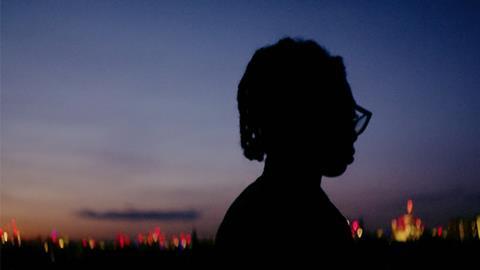 TrueTube produces short documentaries, drama and animation and provides the content free to schools worldwide. It sets out to make films that inspire young people to become citizens who engage with politics and fight for social justice.
This short tells the story of Jemmar, a black working-class student from south London who grew up with rock-bottom self-esteem, desperate to change the way she looked. It follows the journey that restores her confidence and sees her become an activist for greater diversity in depictions of beauty in fashion and media.