Mood upbeat as opportunities abound despite glut of indie start-ups, says Chris Curtis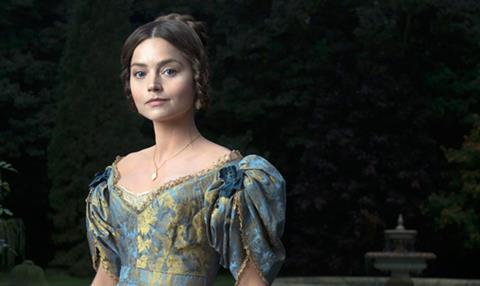 When Stephen Lambert and Jenna Coleman find themselves on the same easyJet flight to Cannes, it can only mean one thing: Mipcom. Whether you're a format supremo or Queen Victoria herself, Cannes was the place to be this week - even if it meant braving a budget airline flight.

While there were not many specific shows dominating conversations - buyers and sellers both seemed more reluctant to anoint a breakout format since Rising Star - the vibe was clearly upbeat. This was largely due to the sense that there is a lot of money swilling around, both for programming and for deals to set up new production entities.

In terms of the latter, there are mixed feelings. There has never been a better time to start up a business (for the second time, in the case of many experienced producers) in terms of potential backers. It was fun to hear a few stories from both sides of the beauty parades - and there was a recurrent theme that functional, grown-up relationships are at least as important as the financial terms, break clauses and cleverly constructed deals that can deliver healthy upsides for both parties.
But the glut of new indies has also led to questions about whether there is enough work to go around. The pressure on margins in the UK means that winning a commission at home is now just the start of the process of making significant money.
That means identifying repeat international customers is more important than ever, and Netflix and Amazon remain the names that generate most excitement among producers.

Signing over all international rights is less scary if your margin is approaching 30%, and the SVoD giant is also taking a more flexible approach to its content requirements, rather than wanting a small number of high-end blockbusters.

One big name in production said he was aware of Netflix being in talks on a UK drama origination with a terrestrialsized budget of around £800,000 an hour, for example. And there is excitement too about Netflix's push into factual and formats.

A plethora of producers I met or bumped into are keen to work with the SVoD and the name on many people's lips was Nat Grouille, a British exec based in the US who is Netflix's senior manager of non-scripted content.

For a long time, Netflix has felt like the preserve of a small number of producers; now it seems a more realistic customer for a far wider range.
Amazon and subscription service YouTube Red also came up in conversations on the Croisette.

Competition is arguably fiercer than ever, but there are great opportunities available too.

Chris Curtis is editor of Broadcast