Sponsored content
Find out more
Actor and rapper Ashley Walters has launched a new production company and is working on a slate of personally- and culturally-significant shows. Andy McDonald reports
Ashley Walters, known to some as rapper Asher D, has been acting for more than 20 years and while his experience has won him major roles on shows like Top Boy, Cuffs and Bulletproof, he is now stepping out as a producer to tell the stories that resonate on a personal and cultural level.
With a new production company, SLNda, which he co-founded last year with producer Najan Ward, Walters is working to develop a slate of TV projects. This includes Pirates, a series that focuses on the pirate radio-driven UK garage scene of the '90s – something Walters experienced first-hand as a member of underground London act So Solid Crew.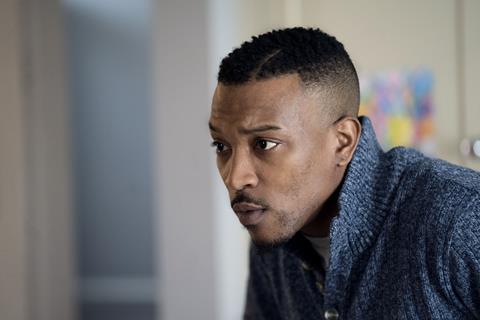 Discussing the project, Walters explains that the show is not about his life, but will offer an authentic take on the era, with input being sought from the DJs, promoters and fans that lived through the period. The show is in pre-production, with tentative plans for work to commence next year.
While broadcaster or production partners are yet to be confirmed, Walters claims "the interest is crazy". (There is indeed major interest in the late-'90s/early 2000s garage music era, with Mammoth Screen recently optioning Grime Kids from Walters' contemporary DJ Target.)
Pirates is just one of the projects that SLNda is developing. "We've got four different productions that we're researching or working on at any given time," says Walters. "What we're doing right now is just trying to build awareness and let people know that we're there."
Walters says that while he was reluctant to get involved in the producing earlier in his career, working with Noel Clarke on Bulletproof – Walters' first production credit – helped to encourage him down the path.
"We deal with stories that are about us, about ethnic minorities, about our lives, where we came from"
Ashley Walters
The Sky 1 cop show, which the pair co-created with Nick Love (The Football Factory), attracted the channel's biggest audience of 2018 when it debuted in May and is now due back for a second series.
"The series doing so well has put me in a position now where a lot of other people are watching me and want to know what I want to do next," says Walters. "It's done nothing but good for SLNda."
Walters and Ward set up the production company to do work they are passionate about, and to give a voice to people that are under-represented in the industry.
"We deal with stories that are about us, about ethnic minorities, about our lives, where we came from," says Walters. With authenticity in mind, he believes there is no better company than SLNda to bring a project like Pirates to life – "because we get it".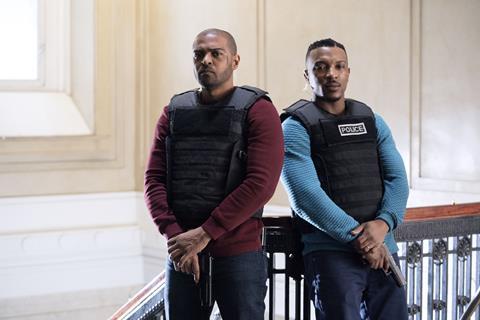 Since working on Bulletproof, Walters says "it's become apparent to me that it is needed that more actors like me, coming from where I'm coming from, get into production and get into writing in order to build not just a genre, but build the industry."
While the projects taken on by SLNda are based entirely on merit, the company is consciously tapping into new ideas and talent, taking on projects and ideas from people that don't have a footing in the industry.
"We're championing the people that don't have a calling card already, that don't have the air of the BFI or the BBC," says Walters.
Diversity is a documented problem when it comes to the TV industry. Last year an Ofcom report called for broadcasters to reflect the society we live in today, claiming there is a "cultural disconnection" between the people who make programmes and the millions who watch them.
Similarly, Directors UK report from 2015 found that just 1.5% of UK television is made by Black, Asian and Minority Ethnic (BAME) directors.
However, Walters feels that change is in the air and that things have already moved on a lot since he took on his first TV roles as a teenager in the '90s. "I can see how different it was from when I started to how it is now," he says.
"Things are changing, but there's still room for improvement."
"I appreciate the industry here. A lot of doors have been opened for me and I've been able to do a lot of good things with my career. But I'm going to also keep on pushing as well for better and hopefully it comes good."