Sponsored content
Find out more
The Film and TV Charity's Alex Pumfrey and Barclays' Tom Dods explore why the mental health of employees and freelancers is vital to UK film and television
The charity recently released the outcomes of extensive research into the wellbeing and mental health of people working behind the scenes in the industry. The research found that almost nine in 10 workers have experienced a mental health problem.
At a summit in January, leaders agreed that an initial pledge of £3m be committed to fund an urgent action plan – known as the Whole Picture Programme. The programme is due to launch in April.
The charity is now convening the support of leaders from across the industry who will join the Film and TV Taskforce on Mental Health, which in turn will work closely with experts in mental health and those with lived experienced, an approach endorsed by the UK's leading charity on mental health, Mind.
Tom Dods: How does the Film & TV Charity help people in need?
Alex Pumfrey: We're there for everyone working behind the scenes in times of need and of opportunity, from writing, through casting, production, editing, broadcast and distribution.
We run a 24-hour support line providing services including free legal advice and access to counselling. Advisors can also support on issues including debt and family issues.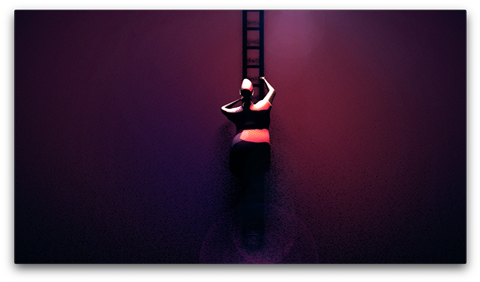 We also distribute financial support and talent awards. Our team has a tremendous amount of experience in supporting individuals to overcome personal and professional barrier and reach their full potential.
The charity itself was formerly a benevolent fund and is almost in its 100th year, so we've witnessed the transformation of the industry.
TD: Why are you calling on the industry to support this work?
AP: The scale and nature of the problems we have found go wider and deeper than the charity alone can address. These are issues woven deep into the conditions, culture and capability of our industry.
Following best practice advice from our research partners the Work Foundation, and looking to the proven experience of other sectors, we shared the research with leaders from across the sector.
It's in the interest of leaders to invest in the mental health of their workforce - Alex Pumfrey
We're heartened to already have widespread industry support on our action plan. We're committed to working together to build an industry that provides 'great work', and where people are much better supported.
It's in the interest of leaders to invest in the mental health of their workforce. The Deloitte report Mental Health and Employers estimates that mental health problems including absenteeism, presenteeism and turnover cost the UK economy up to £45bn every year.
Using Deloitte's figures, the film, TV and cinema industry is shouldering around £300m losses caused by mental health problems (based on ScreenSkills assessments of a workforce of around 180,000 people), a conservative estimate when considering the worse-than-average findings in our research.
Our industry currently has the potential for rapid growth, so this investment in our workforce is vital to create a creatively and commercially successful place to work.
TD: Who's on board so far?
AP: We're pleased to have already secured the support of Channel 4, Sky, Disney, ITV, Endemol Shine and Banijay. We're speaking to leaders every day and are planning to announce the taskforce in April.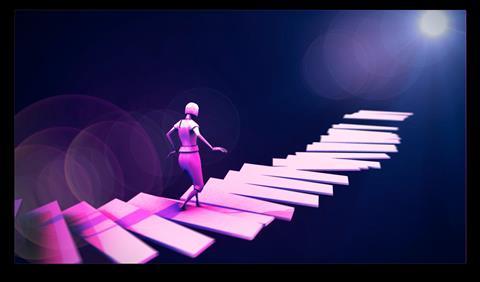 TD: Will this programme support freelancers as well?
AP: Absolutely. We know a very high proportion of the industry workforce are freelancers or mix freelance work with periods of employment – almost half.
The industry is utterly reliant on the talent and passion of freelancers, yet they don't have access to the benefits, security or workplace support of permanent employees.
It's clear that the life of a freelancer can be precarious, damaging and difficult to sustain, and this is having an impact – 66% of freelancers had considered leaving the industry due to concerns over their mental wellbeing and this increases to 77% of freelance women aged 30-39.
Through this work, we aim to extend the services of employees into the freelance community or supplement those services.
TD: You're taking a two-year approach. Why that length?
AP: There are no quick fixes to the complex causes of our industry's poor mental health, and it will take time and diligence to be able to show improvement.
The approach of an urgent response backed up by a longer-term strategy mirrors the recommendations in the 2017 Stevenson-Farmer review.
However, we remain optimistic. By working together, we're sending a clear message, including to the next generation, that people are at the heart of this industry, and their wellbeing is our priority.
TD: What activity is planned via the programme?
AP: We will expand the services currently offered by our support line to include a bullying advisor and new therapy options. Peer support was identified as a missing ingredient in this industry, so we'll build an industry-wide community for support and self-help.
We remain optimistic. By working together, we're sending a clear message that people are at the heart of this industry and their wellbeing is our priority - Alex Pumfrey
We'll be looking at training in the industry such as around leadership. Complementing the work led by the BFI, we'll be working to collectively address the bullying that is endemic in our sector.
We'll convene the industry to develop its own set of best-practice guidelines, to create workplaces that protect and support the wellbeing of production staff.
And we'll create a long-term behaviour change campaign to reduce the stigma associated with mental health and address bullying and harassment.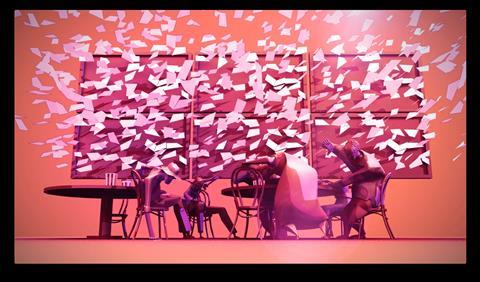 TD: How will this work in practice?
AP: The taskforce will be supported and guided by a steering group and project working groups, comprised of stakeholders and others with relevant clinical or project expertise who will support us to implement these strands of activity.
Across the groups we'll ensure we include individuals with lived experience and we'll need the enthusiasm and support of people across the industry to make this a reality.
TD: What would you like to see has happened by April 2022?
AP: The success of the Whole Picture Programme will manifest in a number of positive outcomes for our industry and its workforce. We anticipate improved productivity, improved attraction and retention of talent and improved opportunities for sustained, genuine diversity in our industry.
With a stronger, more resilient and more valued workforce, the entire industry will benefit and we will remain the nation's fastest-growing sector and the world's preferred production destination.
If you, or anyone you know, have been affected by issues raised in this article there's a free, confidential, listening ear 24/7 via the charity's Film and TV Support Line on 0800 054 00 00.
Their trained advisors can also offer access to professional counselling for commonly diagnosed mild to moderate mental health issues.
You can encourage your employers and networks to promote the Support Line wherever possible using the print and digital resources available at filmtvcharity.org.uk/resources
The mental health crisis in the industry will only be resolved if individuals and organisations across the sector join forces. You can register for updates from the charity at filmtvcharity.org.uk/keep-in-touch