Sponsored content
Find out more
Video production company's business model leads the way
Chocolate Films, a video production company that makes documentaries and content for businesses, charities, the public sector and cultural organisations, was set up in 2001 by Rachel Wang and Mark Currie.
Currie had a background in marketing and theatre, while Wang's lay in law and finance. They had both studied history of art and used to make indie shorts as a passion.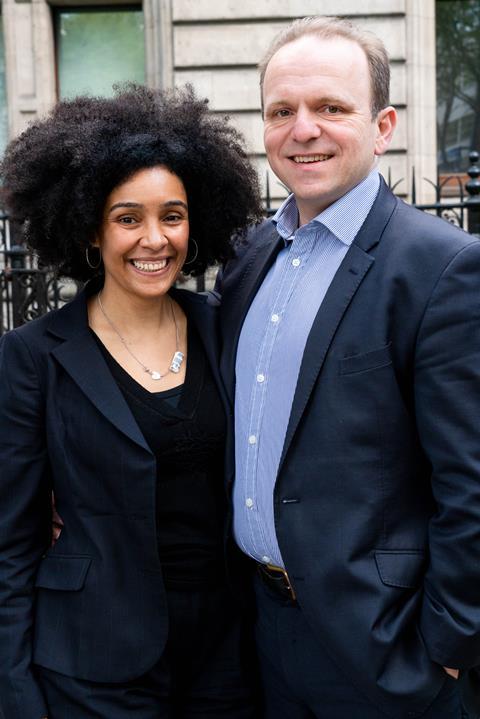 One day, despite the fact that, as Currie puts it, "neither of us had ever stepped foot in a production company," and with no contracts in place, they packed in their day jobs and started a textbook kitchen table business.
All the inexperienced duo knew was that they wanted their production company to be "about things we love and with a massive social side," says Currie.
He had always found theatre particularly rewarding and wanted to incorporate an element of that world into video production. Theatre groups, when they tour the country, often put on workshops in the community where they perform. This is what Chocolate Films would do and in 2017 they worked with more than 5000 young adults, children and vulnerable people.
Like many of the most innovative and successful companies in the world, pretty much everything they did appeared to be in direct contrast to the perceived wisdom of the day.
Not for them the standard practice for independent production companies of hiring freelancers, nor renting equipment for specific jobs (they bought their own).
Such is the nature of the company's work that they could be collaborating with a dance company one day (such as One Dance, an organisation dedicated to creating a more diverse dance culture), or with precious objects in a historic building (such as the Medieval and Renaissance museum, the 'Museo Nazionale del Bargello', in Florence, Italy) the next.
The nature of this work means higher aesthetic values are required than what a standard video production company would deliver, so the lighting, rigs and so on that Chocolate Films use is all akin to far larger productions.
Understandably, freelancers cannot afford to turn down well-paid jobs when they arise, but this would not fit with Chocolate Films' business model.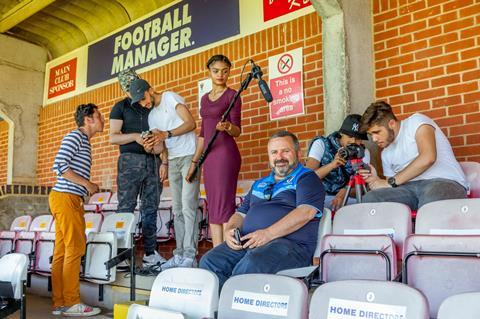 One current project involves running filmmaking workshops with refugees every Tuesday afternoon over three months. Due to the sensitive nature of the relationships formed between the filmmakers and their subjects, it is essential that the same people conduct the workshop facilitation each time.
The benefit for the crew is that they are "constantly working and develop as filmmakers," says Currie. He and Wang take this very seriously as some members of their team exhibit their work.
This long-term collaborative model is the basis for all of the company's working relationships externally and internally, and many of their clients date back to the very early days.
Chocolate Films has been working with Big Issue Invest, the investment bank run by the newspaper sold by homeless people, for many years.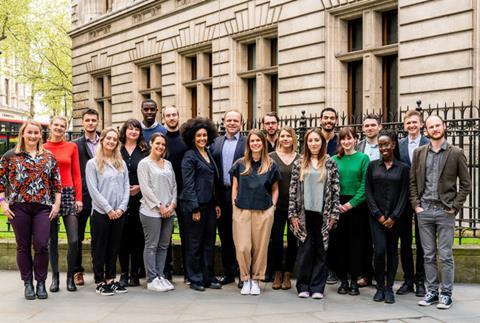 The financial strategy of the company is also based upon this ethos, having partnered with Barclays since Chocolate Films inception.
"We needed a financial partner who understood that some of our profits would be invested back into the social enterprise element of our work and that the hallmark of a highly successful business is not just about the bottom line," says Currie.
The point is underlined by the company's recent expansion strategy, which includes operating a fleet of vehicles and building a new premises in Glasgow, with plans for a further premesies in 2021 (which will form part of the Nine Elms development in Battersea).
The company is going from strength to strength in an organic manner, perhaps because of its unconventional model. Having never chased the big traditional broadcast contracts, they have built a multitude of strong, long-term relationships in a media world that has an ever-growing demand for more and more video content.
One of their most ambitious projects to date, 1000 Londoners, interviews 1000 inhabitants of the capital about what it means to be a Londoner. It is a video portrait of the city, but in a way it is portrait of Chocolate Films itself.
Along with Barclays, the project involves local partners such as the London Transport Museum, the British Library and Wandsworth and Southwark councils, to name just a few. The project takes place over five years and is a result of content generated by workshops run by Chocolate Films, their in-house creators and the public.