Sponsored content
Find out more
The Nutopia founder discusses two of her most ambitious series to date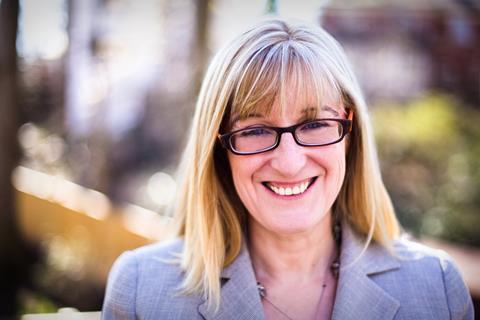 The last few months have been busy for Jane Root, founder and chief executive of mega-doc producer Nutopia. She is currently gearing up for the launch of two of her most ambitious series to date.
One Strange Rock, co-produced with US movie director Darren Aronofsky's company Protozoa Pictures, debuts on Nat Geo in March and promises nothing less than the story of the planet Earth from the unique perspective of astronauts. Then there's BBC2's recently-launched Civilisations, inspired by the iconic 1960s Kenneth Clark series, which explores what the history of art and architecture tells us about human civilisation.
In December, Root received the Barclays Business Award at the Women in Film and Television Awards, in recognition of a career in television that has seen her run US network Discovery, BBC2 and innovative UK indie Wall to Wall.
"I was completely blown away to get that award," recalls Root. "I was really thrilled, particularly because there are a lot of great women working in TV. In fact, it always surprises me that the number of businesses run by women is still so small.
"I really don't know why this is, but I think that more women should do it definitely, because creating a business is like creating a family."
Family values are one feature that mark out her London and Washington DC-based production outfit, which Root says has a "ridiculously low" staff turnover.
"People come and stay for a really long time. We have a pool of experienced freelancers, a lot of whom are like old friends. It's a very collegiate world – helped by the kind of projects we do."
On the face of it, Root's two upcoming docs – one tackling planet Earth and one exploring the history of art - couldn't be more different. But they are strongly linked, she insists.
"They both have the aspiration to go big," she explains.
"Our aim is to tell huge stories in unique ways, using techniques such as CGI as well as coming up with new technical gizmos. On One Strange Rock, for instance, we found a new way to film oxygen bubbles produced by algae, and created dramatic sequences on the International Space Station."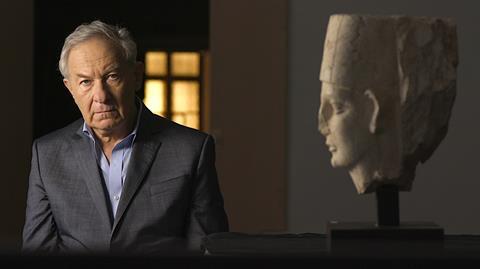 Unsurprisingly, making these factual blockbusters is neither easy nor cheap. Civilisations has been in the works for five years with the BBC in the UK and PBS in America, while One Strange Rock has clocked up more than 900,000 miles to capture footage around the world.
"There is a competition for which series has filmed in most counties, jokes Root. "I think it was 45 for One Strange Rock and 36 for Civilisations.
"When you are making these programmes, and doing a lot of things for the first time, there's often a moment early on where you say to yourself: 'My God, we might have sold the unmake-able programme here.'"
"Some things are always much harder to do than anticipated – for instance, a lot of places are much more dangerous to film in now, so you are constantly thinking, 'can we send a film crew there?' and if we do, what sort of danger we are putting people in?"
Many of Nutopia's projects are film-like in ambition and involve hundreds of people. Root's indie typically has around 20 ideas in development and a remarkably high conversion rate – 1 in 3 projects end upon the screen compared with an industry average of around 1 in 10 to 1 in 15.
"Perhaps it's because we don't regard a year in development as particularly surprising and we always do a really good sizzle – in fact, we super-invest in development," she reflects.
Another reason for Root's success is that her strategy dovetails with the ambitions of channels such as National Geographic and OTT services such as Netflix (Nutopia is currently in production on a series about babies for the streaming network). These channels are focussing their resources on fewer, bigger budget shows that are easier to market.
"My theory is you can either find utterly new subjects that nobody has thought of before, or you can find really big new ways of telling stories that the audience already cares about," she says. "We tend to do more of the latter."
Root's talent for finding new ways to tell stories all goes back to her BBC2 days.
"We knew we weren't the biggest network. Not even the BBC's biggest network. We didn't have much marketing money, so we felt we had to be really innovative to get us noticed.
"Shows such as Who Do You Think You Are? and The Apprentice might be familiar bits of the TV landscape now, but they originated on BBC2 and came from that way of thinking. The truth is that broadcasters never get offered enough outstanding programmes." ­