With the latest BBC research revealing that more than half of viewers have problems hearing dialogue clearly, leading producers and sound recordists offer their tips for ensuring audibility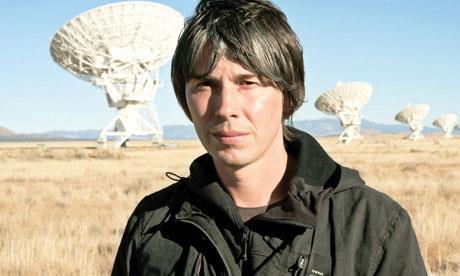 Background music hit the headlines recently, with industry experts from Professor Brian Cox to producer Paul Watson joining the debate. It's the single most consistent complaint about programmes, and recent BBC research has revealed that up to 60% of viewers sometimes have diffi culty hearing programmes clearly.
It also revealed that unfamiliar accents are the most frequently cited cause of this problem, particularly when combined with other factors, such as high levels of background noise or music.
So how do producers stay true to their vision, while still making sure that viewers can hear every one of their carefully crafted words? Here, leading producers, sound recordists and dubbing mixers reveal the tricks of their trade.
Scott Talbott
Sound supervisor, Buzzcocks, Commonwealth Games from Delhi, Have I Got News For You, Doctor Who
PLAN AHEAD
By thinking ahead, you can avoid most of the potential problems. I'm working on a programme at the moment for CBBC called Gory Games, and one of the first things I discovered was that the children involved with the games were going to be covered in gunk. I ended up with a mesh covering that kept the mics gunk-proof.
Think about sound when you're planning the visuals – is there intrusive background noise in your planned location?
Wide shots look great but are actually quite difficult to cover for sound, so planning ahead means you can cover the shot with personal mics as well as the boom – giving you lots of options in the edit.
It's often difficult to plan ahead because productions are squeezed on time and budget, but it really pays off in the long run.
KNOW YOUR MICS
I think it's useful for any member of the production team to know a little bit about microphones because that will help when planning your shots. Apart from drama, audiences understand that mics have to be used and they would rather hear the presenter clearly and see the mic than not see it and have trouble hearing them.
Headset mics are brilliant in noisy situations because the microphone is close to the mouth so is always in the optimum position for sound pick-up. Wherever the commentator or presenter puts their head, the mic is in the best position. It's not just sport that uses headset mics, we've now seen them on Michael McIntyre's Comedy Roadshow.
Jonothan McLeod
Freelance PD, T4 On The Beach, Living Dangerously, Piers Morgan's Dark Side Of Fame
GET THE RIGHT TRAINING
Nowadays, a lot of productions rely heavily on self-shooting, and there's no substitute for proper training. I shoot a lot of my work on my own and it can be easy just to focus on getting amazing pictures.
But what's really important is that your sound doesn't suffer. If you're starting out, it's a good idea to get yourself onto a decent training course, so cosy up to your production manager and get them to fi nd the budget and the time for you to go and do it.
Hilary Salmon
Executive producer, BBC Drama, Silk, Five Days
DON'T BE AFRAID TO SAY STOP
It's not as easy as people think to sort out sound issues later down the line so when you're out on location, make sure you get the sound you want.
It can be difficult for a sound recordist to stop a take in the middle of a pressurised shoot, but it's really important that they know you will support them and that you trust them when they tell you that an actor's dialogue isn't audible or that you have to stop for a plane.
It's much better, quicker and cheaper to get clean, audible sound on location than to try to fix it later in post-production.
BE AWARE OF UNFAMILIAR ACCENTS
Show people with strong accents in vision. One problem we sometimes come up against in drama is strong regional accents, which, of course, we want to preserve for authenticity.
So I always make sure that in the edit, we are on the actor's face for that line. It's amazing how much difference it can make to an audience when they can see an actor's face and expression when they deliver a line.
INVITE A VIRGIN TO THE EDIT
One of the most useful tips is to get someone who has never seen the programme before to check anything you think might be diffi cult to hear. The producer and editor know the programme backwards, so it's really difficult to judge whether a line of sync or dialogue is clear to a viewer hearing it for the first time.
In BBC Drama, we often invite what we call 'virgins' into the cutting room. These are people who have had nothing to do with the production and don't know anything about the story or the script. Of course they will watch the cut fi rst and foremost for story-telling, but they might well pick up lines that aren't audible. We're all guilty of letting a line or two go because we are so familiar with the story, but you'll always regret it later when you see your show on air.
Graham Stuart
Executive producer, The Graham Norton Show
USE YOUR PRESENTER TO MAKE THINGS CLEAR
Use your presenter to pick up anything that might be difficult for the audience to understand and either paraphrase or translate. You can have a situation where a guest is difficult to understand because of an unfamiliar accent – as we did with Gérard Depardieu.
A good presenter like Graham Norton can do instant translation from his guests' form of English into English that his audience can understand. Presenters can also help if contributors are softly spoken or talk over each other
George Foulgham
Bafta award-winning dubbing mixer, Who Do You Think You Are?, Trawlermen
THINK ABOUT THE BACKGROUND MUSIC
The biggest contentious issue that we have in dubbing theatres is the use of music and the level of music behind dialogue. You've got to remember that the dialogue is key.
I would say that when you are using music with lyrics and you're trying to put that against voiceover and dialogue, you might have problems with the audibility that you want for your narration or your dialogue. So be sure to allow time in your film for those lyrics to be heard – clear of the dialogue or narration. Music with a percussive beat can also be difficult against dialogue – especially for people who have hearing loss.
SOMETIMES SILENCE CAN BE GOLDEN
Films can be even stronger without the music. I was working on a documentary called Mugabe And The White African that had a lot of music laid up. But in the final mix we decided to take some of it away. It didn't lose its power for that, and it might have actually gained power. It didn't need the music to give you the emotion.
ALWAYS PLAY BACK ON A TV MONITOR
Most dubbing suites are set up with fantastic speakers and equipment that far outclasses anything viewers may have at home. Listen back to a mix on domestic speakers, especially any section where you have concerns.
When you come to the end of your mix, if you're at all worried, and you feel maybe the music is a bit too loud behind the voiceover in any particular area, don't be frightened to ask the dubbing mixer to play back the soundtrack through a TV monitor.
Produced by the BBC Academy, the BBC's centre for training. The BBC Academy puts training and development at the heart of the BBC and also works with the wider broadcast industry. Visit www.bbcacademy.com for information about training courses