Seb Cardwell, Gordon Buchanan, Danielle Lux, James Burstall and Sophie Petzal among wide-ranging group of speakers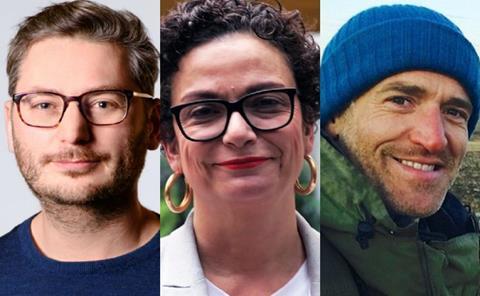 Broadcast subscribers have a last chance to register for the Media Production and Technology Show's Connect event next week, which features a raft of high-profile speakers, including indie execs discussing how they have navigated the Covid-19 pandemic.
The 3-day virtual event takes place on 23-25 February and the deadline for registrations is the end of the day on Friday 19 February. All the sessions are free and include:
CPL's Danielle Lux, Outline's Laura Mansfield and The Garden's Ninder Billing comparing notes on the challenges of the year just gone and opportunities in 2021;
Cameraman and presenter Gordon Buchanan delivering a natural history masterclass;
The inside track on BBC1 drama The Serpent from its writer, director, producer and exec producer;
A practical examination of the high-end VFX created for Strictly Come Dancing in 2020
Interview ith ViacomCBS UK deputy director of programmes Seb Cardwell, who is leading on Channel 5's successful push into drama,
Interview with Argonon chief executive James Burstall on US expansion and improving diversity
MPTS Connect takes place on the Hopin virtual event platform, which allows for an interactive event experience, including taking part in interactive polls, meeting other delegates via Event Chat and discovering the latest tech from the Virtual Exhibition Booths, and training sessions from Canon, Vizrt, Blackmagic Design, Genelec, NewTek and others.