"Each of our Hot Shots has the potential to shake up the television industry in the years to come"
Our 2018 set of Broadcast Hot Shots embody what it takes to make an impression in the competitive world of British television.
Testimonials from some of TV's top bosses prove the potential of these talented young people, who will no doubt be leading industry figures of the future.
The group is also, as you will note, diverse and female. Our decision to focus solely on young women is recognition of their determination, ambition and ability to succeed in an industry striving to improve its record in gender issues.
There are still issues to face: in February, Broadcast broke the news that 76 female writers had put their names to an open letter decrying a perceived lack of opportunities in British drama. Another 32 later added their signatures.
Our plan was met with some criticism from a few who felt the approach was at the expense of talented young men, but this was far outweighed by emails and messages praising a proactive and prescient move. It was about time, too. As one Hot Shot said: "This is the first female-only TV initiative of its kind that I can think of."
Among the class of 2018 are development execs and producers who have worked on major new series for the likes of Netflix, Channel 4 and the BBC. One managed the cast and egos of The Real Full Monty, while another was vital to director Asif Kapadia on his BBC doc series Stephen: The Murder That Changed A Nation.
There's the script editor who impressed Sally Wainwright by overseeing the translation of a 100,000-word, 200-year-old text for a new BBC1 and HBO drama, and the business development exec who, aged just 22, was selected as the first commercial staffer at BBC Studios' lauded Natural History Unit.
Each of our Hot Shots has the potential to shake up the television industry in the years to come and we will enjoy following their progress. As always, we send our thanks to the industry chiefs who took time to bring well over 120 outstanding candidates to our attention, from which the final selection was made.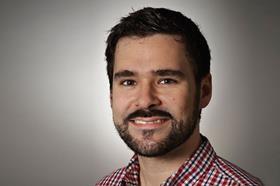 Jesse Whittock is the editor of Hot Shots