JCA has signed a long term contract with the new owners of the British Pathe library that will see all physical and digital archive content stored at the London digital media services company.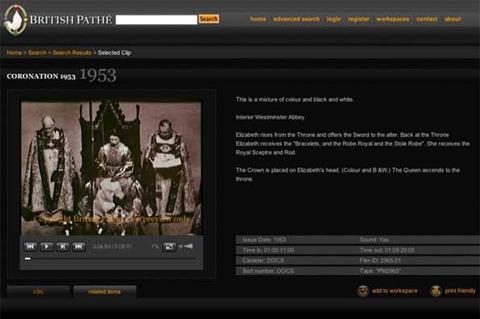 The 90,000 stories, dating from 1897 and capturing some of the world's most historic moments on film, will be made available for viewing through a newly launched web site www.britishpathe.com
The contract follows the recent acquisition of British Pathé from The Daily Mail and General Trust by private equity interests.
The physical material is largely held on DigiBeta whilst the file based workflow is sourced from a new high resolution digital library.
The latter allows collections of clips to be digitally delivered to broadcasters and customers around the world using JCA's media window.
"Pathe have joined a number of clip library clients that we have taken on over the last few years" said Simon Kay, managing director at JCA "The preparation for the transfer of servicing was extensively scoped and tested prior to launch. We are delighted that material dating back to the 19th Century can now be made available via our tape or digital workflows. "
Alastair White of British Pathe said: "We see this move as a major development in re-establishing the unique and individual identity of British Pathé."
The archive collection was previously distributed by ITN.