Peter Fincham's eight year tenure as director of television has delivered some of ITV's most important shows. Broadcast picks out five highlights.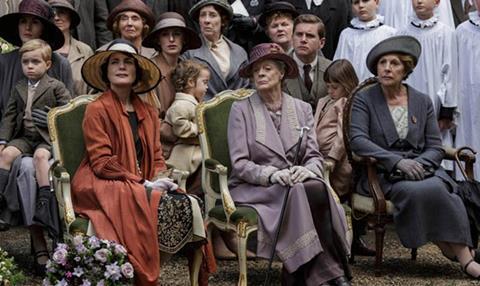 Downton Abbey
A hands-down success. Launched in 2010, Carnival Film and Television's drama was an unlikely hit for ITV during an age of austerity. The gamble to invest in a period spectacle, firmly in BBC territory, instantly paid off after 9.2m tuned in to the opener. The adventures of Lord Grantham delivered throughout its six-year run – coming to a conclusion on Christmas Day 2015 with an all-conquering 10.9m (36%).
Broadchurch
Dorset provided the perfect backdrop to Chris Chibnall's whodunnit which became ITV's highest-rated week-day drama since 2004 and picked up a hat-trick of Bafta awards. Kudos Film & TV's series climaxed with 10m viewers and spawned a second run that was less critically acclaimed but just as popular. A third and final series is in the works.
Long Lost Family
Landing long-running factual entertainment formats is no easy task but ITV quickly realised it was on to a winner with the show that reunites estranged relatives. Fincham helped edge out Channel 4 to secure Wall to Wall's first significant project for ITV, which remains a mid-week factual banker with few peers.
The Only Way Is Essex
Lime Pictures scripted reality series helped establish a new genre in British TV and is already a remarkable 13 series in. Considered strong enough to act as the launch show for female-skewing channel ITV Be, the format has overcome hurdles including industry snobbery and a lawsuit. Critically it helped the broadcaster capture a loyal youth audience – and make some rare digital gains.
Exposure: The Other Side of Jimmy Savile
The film that brought down the director general of the BBC. Fincham was responsible for relaunching the Exposure strand but could never have predicted the impact of the documentary that revealed the extent of the star's crimes. ITV was quick to pounce after the BBC dithered and it helped to restore some much-needed investigative cache to its slate.