Raghavan Subramanian, AVP and head of the Infosys Tennis Platform at Infosys, explains how AI can change how sport is covered.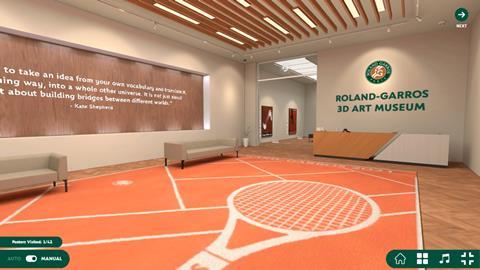 In 1973, the Association of Tennis Professionals (ATP) established a computer system to analyze player performance and create the ATP Rankings as an objective way to determine entries into tournaments. Since then, the technology has continued to evolve and play a vital role in the game over the last few decades.
From broadcast to the internet or even mixed reality experiences, today's technology can amplify the tennis experience since it is no longer centered on television broadcasts or the on-court experience. As two (or four) players on the court demonstrate their skill, grit, and passion, the fans and other stakeholders want to deep dive into those aces, rallies, and volleys.
In 2019, Roland-Garros partnered with Infosys to 'bring data to life, discover insights that delight, and create digital experiences that thrill' via its Infosys Tennis Platform. This open-sourced poly-cloud platform harnesses every data source available be it the chair umpire data, the radar gun that measures serve speed, or the HawkEye that tracks the player and the tennis-ball movement. By generating interesting insights on meta-data such as crowd-cheering and player posture for detecting serves, it can offer real-time game data analysis for a unified sporting experience for fans, players, journalists and media teams.
Across all sports, the new digital experiences—piggybacking on artificial intelligence and data analytics—are increasing the access to playing, watching, and understanding the game. The agony and ecstasy of following a sport comes not only from the on-field action but also the statistics and insights which add a quantifiable dimension to the performance of a player or a team.
In a rapidly evolving world shaped by consumer experiences and driven by technology, all sports have immense opportunities to increase access to the game and how it is consumed.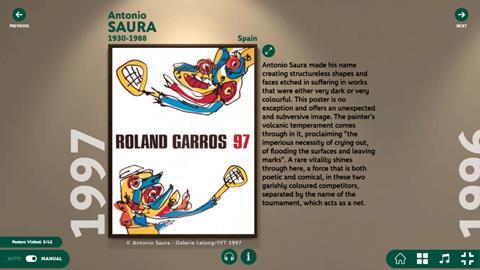 Re-defining the audience experience
Artificial intelligence and data analytics have transformed the fan experience by delivering in-depth player performance analysis, probability-led foresight, and data-driven match summaries. Fans can engage with commentary and insights via the AI-powered voice assistants on their smartphones and smart-home devices, creating a whole new experience for the user.
Fans can also go beyond scores and stats to experience the match as it unfolds via several analytics and visualization products. In a data led world, the fan experiences on the web and smartphone apps need to offer insights that track ebbs and flows of the game with detailed visualizations and filters to spot key match moments.
Unlike the raw presentation of scores and statistics, a mix of algorithms and real-time data processing can allow stats to be re-ordered in real-time to show their influence and enable fans, players, coaches, and media to know exactly which areas of play changed the outcome of a match. They can now understand the players' styles to a whole new level, uncovering winning patterns and potential endurance levels.
Helping tell the story
While these next-generation technologies are helping the players and teams craft a winning game plan and delivering an immersive and insightful experience to the fans, it is also enabling journalists to tell better stories and guiding broadcasters to spot iconic moments.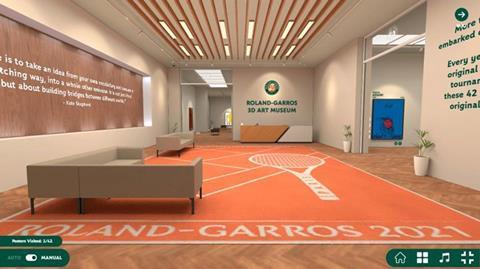 The reporting and broadcasting need to be reimagined for a world of digital-first media consumption. Billed as 'AI-assisted journalism', these technologies can generate insights and graphics allowing richer storytelling by members of the media and game commentators as well as offer richer sensing of shareable moments, like post-match player camaraderie, to produce ready-to-publish video clips for diverse social platforms.
Summary
The Open Era of tennis began in 1968, when the game became "open" to professionals to compete against amateurs. If Roland-Garros is any indication, the digital and mixed-reality experiences will drive the sport into its next big era and demonstrates what is possible for other sporting tournaments across the world.
The future of training and sports experiences will require sports associations and organizers to leverage the vast data generated during sporting tournaments, and apply next generation technologies to deliver entirely new experiences for every stakeholder in the ecosystem. All this to make the experience of watching live-content even more engaging, no matter where from.
Like any business, the sporting tournaments need to find new opportunities, create new game-changing experiences, and discover new possibilities to drive growth and engagement. Whether it's player/team performance or business performance, data and insight holds the key to changing the game.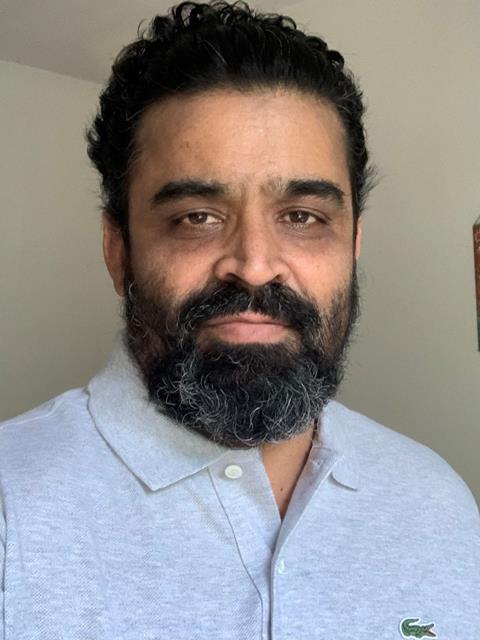 Raghavan Subramanian is AVP and head of the Infosys Tennis Platform at Infosys