BBC comedy The Office has been crowned the industry's favourite show of the past 20 years.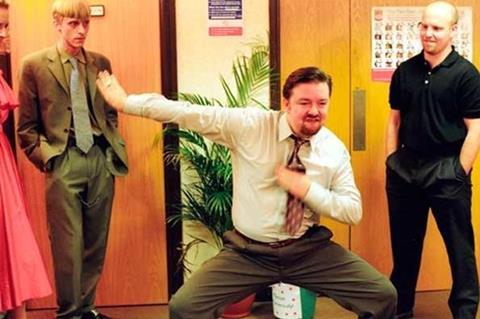 More than 1,300 attendees at last night's Broadcast Awards cast their votes for the Timeline TV Award, created to mark the 20th anniversary of the event.
From a list of 10 Broadcast-award winning shows, The Office attracted 236 votes.
Jon Plowman, the BBC's head of comedy at the time, collected the much-garlanded show's latest trophy from host David Walliams at this year's event.
Ricky Gervais and Stephen Merchant's comedy originally won best comedy at the awards in 2003.
Comedies grabbed the lion's share of votes on the night, with two Talkback shows coming in second and third place: BBC2's I'm Alan Partridge (best comedy, 1999) had 180 votes and Channel 4's Brass Eye Paedophilia Special (best comedy 2002) had 160.
Broadcast began the hunt for TV's favourite Broadcast Award-winning show in December.
Readers' votes helped to whittle down a longlist of 20 to 10. In total, 1,331 votes were cast last night using a dedicated app supplied by Monterosa.