"A faultless production, which captured the climax of a global event for a massive international audience"
Sky Sports and Sunset + Vine for ICC TV
(simulcast on Sky Sports and Channel 4)
In a year of glorious sporting moments, England's win over New Zealand in the Cricket World Cup final shone brightly.
The action throughout the tournament was captured using a minimum of 32 cameras at every game, including eight ultra-motion Hawk-Eye cameras, front- and reverse-view stump cameras and Spidercam. Drone footage captured by Batcam and a roving buggy-cam added close-up visuals from a bird's eye and ground-level view.
For the first time at a Cricket World Cup, matches included 360-degree replays, with technology stitching together multiple camera feeds to create video sequences for in-depth analysis of big moments.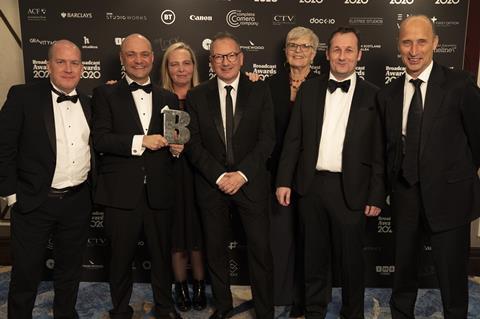 Elsewhere, coverage was enhanced using analytical and visual tools, including the use of player tracking, and established technology such as Hawk-Eye was supplemented with in-depth data analytics provided by the app CricViz.
The judges complimented the production's perfect delivery for capturing "the most dramatic sporting event in years".
One called it "a faultless production, which captured the climax of a global event for a massive international audience", while another pointed to "gripping coverage of one of the seminal sporting events in recent British sports history".
HIGHLY COMMENDED
A VIEW FROM THE TERRACE
Studio Something for BBC Scotland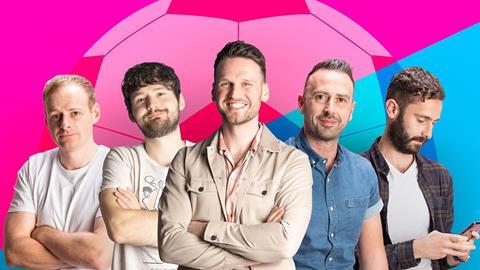 The judges were hugely impressed with Studio Something's shoestring-budget show, which was part of the programming offering for nascent channel BBC Scotland.
The producers presented viewers with an irreverent, sideways look at the world of Scottish football, and the judges called the show "an excellent way to shine a light on stories, people and leagues".
SHORTLISTED
6 NATIONS RUGBY – ENGLAND V SCOTLAND
ITV Sport for ITV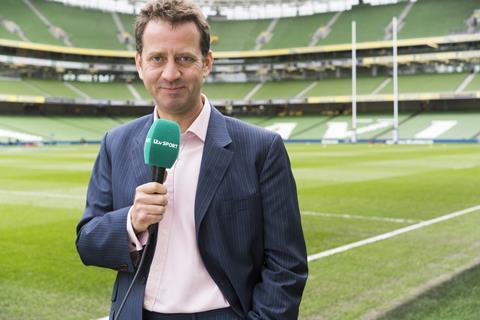 The match's director made use of all 36 available cameras to capture the key moments of this grudge game, conveying the beauty and brutality of modern rugby.
Spidercams, Polecams and Refcams allowed viewers into officials' debates on key decisions as they happened. With a peak audience of 6.9 million, the dramatic 38-38 draw didn't disappoint viewers either.
ITV RACING: CHELTENHAM FESTIVAL
ITV Sport for ITV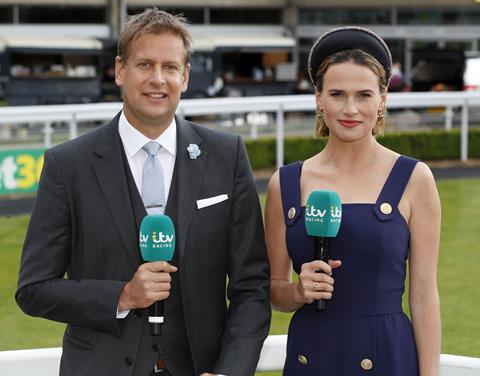 Not a single element of this production came from a global feed, allowing producers space to convey the importance of the 'golden hour', when jockey Bryony Frost became the first woman to win one of the Cheltenham Festival's feature races.
Cutting-edge camera technology, effective social media and jargon-busting helped to demystify the sport.
THE ASHES
Sky Sports for Sky Sports Ashes and Sky Sports Main Event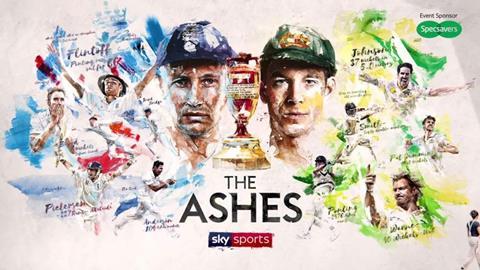 Over the four days of the third Ashes Test, Sky Sports' team were on air for 43 hours, covering 33 hours of live play for a global audience.
Like its one-day World Cup final counterpart, Sky's production helped the dramatic finale to the game feel as close to the audience as possible.
THE NFL SHOW
Whisper for BBC One
Tasked with retaining BBC One's Match Of The Day audience, Whisper Films placed heavy importance on the opening 10 minutes of the show to engage viewers with a 'something for everyone' premise.
Match highlights and touchscreen analysis catered for dedicated NFL fans, while VT segments featuring celebrity aficionados such as Harry Kane and Olly Murs helped to give it broad appeal.
Award sponsored by NEP