Provide picture and audio post for David Attenborough's story of the evolution of flight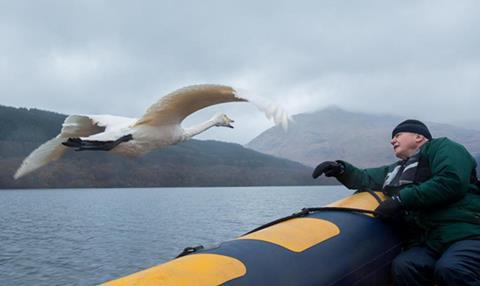 Picture post Onsight
Audio post Halo
Client Colossus Productions
Brief Provide picture and audio post for David Attenborough's story of the evolution of flight.
How it was done Onsight designed a 4K workflow and oversaw the management of 50TB of footage.It also provided plate preparations, DI, VFX, conform and QC, as well as mastering and deliverables. Senior colourist Andy Lee used Mistika to switch between the colour grade, depth grade and VFX conform, while VFX stereo artist Miguel Caamano Riveiro completed stereo corrections and compositing.
Halo Post dubbing mixer Graham Kirkman mixed in 5.1 using Pro Tools HD with Waves WLM and Nugen's loudness tools for R128 compliance, and iZotope RX4 Advanced for ADR matching and dialogue clean-up. Richard Addis was sound designer.
Watch it New Year's Day, Sky 3D and Sky 1