A £50m film, TV and media investment fund supporting co-productions between the UK and China is to launch in 2016.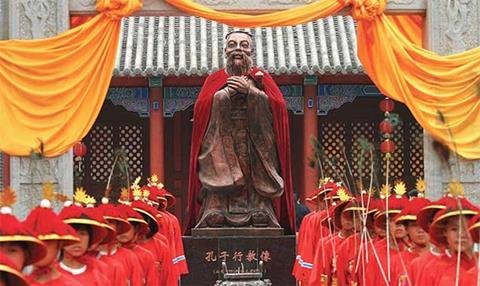 The fund has been set up by the UK's Varcale Capital Management and Pairstech Capital Management, with China's Beijing Zhongze Culture Industry Co. and Propeller Culture and Media Co. The companies from each country will contribute £25m towards the fund which has been endorsed by the British and Chinese governments.
Varcale Capital Management is a London-based investment company that specialises in film and TV productions and has provided funding for upcoming British horror The Exorcism Of Anna Ecklund. The company runs Soho Film Finance, offering EIS investment for film projects, and two music recording studios in Soho.
Pairstech Capital Management is an investment management firm with branches in the UK, Switzerland and Italy.
The plan is to grow the assets under management to £1.5bn by 2020 through collaborations with UK and Chinese partners.
UKTI regional director for London, Parveen Thornhill said the creation of the fund followed a co-production treaty signed in 2014. "Both governments fully support the capital partners in their efforts to establish the fund and wish them every success taking it forward," she added.
In a joint statement, Varcale chief executive Davide Cottarelli, Pairstech chief executive Enrico Danieletto and chairman Waheed Qaiser said: "Although the fund will predominantly cater for the demand in the China market we will also capture the UK and international entertainment markets as appropriate."
Chai Sen, chair of Beijing Zhongze Culture Industry Co. and an executive director of Propeller Culture and Media, described the agreement as "a golden deal in golden times".
"The fund will undoubtedly bring together the best of industry knowledge, creative talent, technology, production experiences and business opportunities from the UK and China," he added.