Amazon-owned audio service Audible is gearing up to launch podcast network Audible Channels, featuring hundreds of hours of original programming, in the UK.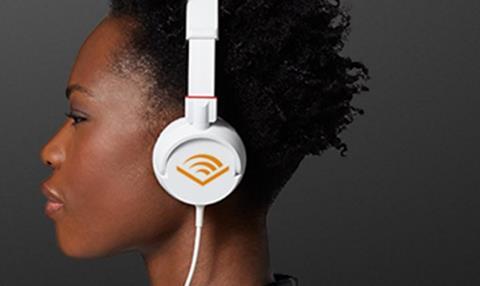 Speaking at the Radio Festival earlier this week, UK director of original programming Steve Carsey said that Audible Channels is set to roll out within the next few days.
Audible is a £7.99 monthly subscription service, offering users access to download over 200,000 audiobooks to their mobile devices. Channels, which launched in the US in April, will bolster this offering with hundreds of podcast-style shows spanning comedy, journalism and comment.
Carsey said that the speech-only service, which is also available as part of the Amazon Prime subscription service, is hunting ideas for sub-60-minute shows – with some comedy sketches running to little more than 60-seconds.
"We have an established customer base all over the world and that is a big opportunity for producers," he said Carsey. "A lot of my time is spent with producers trying to identify global stories and that will work internationally, alongside more UK-focused ideas."
He added that Audible considered original content as a key tool for expanding the service to new customers. "Our existing appeal is mainly to 25-55 years old – but we'd love to take that younger," he added.
Mobile devices were named as a significant driver in the "renaissance in audio".
"A lot of our decisions are made on [asking] where people consume content," he said. "The technology is facilitating a change in behaviour. That's why we are moving into short-form content to sit alongside our established audiobooks."
Carsey said that he would be "very excited" if BBC Studios was given a license to pitch radio ideas, as part of the commercialisation of the broadcaster's in-house production arm - but rejected Amazon was currently competing for the best ideas from indies.
"While we are a competitor for people's time – we don't see ourselves as a rival [to the BBC] from a business point of view just yet. But potentially we could become so over the next few years."