Little Dot Studios has partnered with Aurora Media Worldwide (AMW) to produce a Formula E magazine series and separately the All3-backed business has hired DRG's commercial director.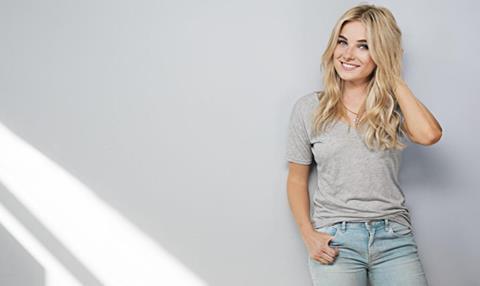 The digital business has tied with AMW to extend its relationship with the FIA after winning a competitive tender process to produce 25 x 30-minute series Formula E Street Racers.
The series, hosted by Sian Welby, will follow the all-electric championship around the world focusing on drivers, technology, gaming and electric car reviews.
It will be distributed internationally and will air in the UK on Channel 5, which acquired the rights to broadcast the 2016-17 season that gets underway in Hong Kong this weekend.
Little Dot and AMW will continue to produce a raft of multiplatform content promoting the sport after scooping the best content partnership and digital programme support prizes at the Broadcast Digital Awards.
Formula E director of media Ali Russell said the show was set to be broadcast to more than 400m homes. "The combination of Aurora and Little Dot is a perfect blend, bringing together huge amounts of expertise in traditional broadcast media and the burgeoning digital sector," he added.
AMW managing director Lawrence Duffy said: "The magazine format allows us to combine the best in race and consumer content with showcasing the manufacturers' increasing investment and advances in electric motor technology."
Little Dot distribution chief
Separately, Little Dot has hired DRG's Wayne Davison as managing director of content acquisition and distribution.
Davison will head a team of 40 in Little Dot's channel and rights management division, taking responsibility for video for clients including ITV, Channel 4, Cartoon Network and Discovery. The business serves more than 2bn views each month on YouTube.
As well as growing the revenues generated via the video-sharing platform, Davison will extend Little Dot's range of partners across more platforms and expand its own channels including pre-school Wizz and factual service Real Stories. Both have grown to attract over 200,000 subscribers in less than 12 months.
Davison joined DRG as commercial director in 2013, having worked at Shine Group for seven years across a range of its production businesses.
Little Dot co-founder and chief executive Andy Taylor said: "Wayne brings a wealth of experience in both television and digital plus the commercial skills to ensure the value of our clients' rights continue to be maximized across a range of digital platforms."
Davison added: "They're at the forefront of developments in digital content, engaging large audiences on social platforms and creating significant revenue streams for their clients."