Left Bank thriller The Replacement triumphs alongside The Marvellous World of Roald Dahl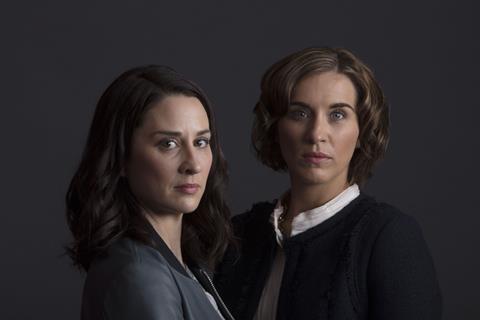 BBC1's psychological thriller The Replacement was among the crop of shows to be awarded a Scottish Bafta.
Left Bank Pictures' Joe Ahearne-penned drama beat competition from World Productions' In Plain Sight and BBC Studios/BBC Scotland's Two Doors Down in the scripted TV category.
In the factual categories IWC/BBC1's The Council picked up an award for best features and factual while IMG's Glasgow 1967: The Lisbon Lions won best single documentary category.
BBC Scotland also picked up a gong for best specialist factual for The Marvellous World of Roald Dahl, while the current affairs nod went to BBC Gàidhlig/BBC Alba report Guantamo Detainees.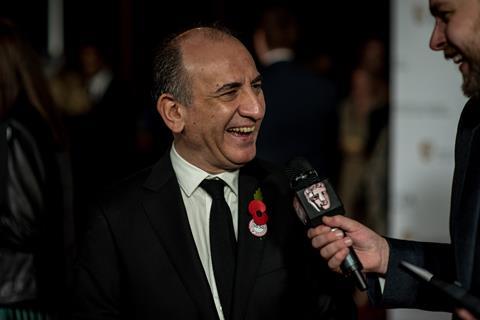 The award for outstanding contribution to film and television went to writer, producer, director and political satirist Armando Iannucci, while cameraman Doug Allan was honoured for his outstanding contribution to craft.
The awards, which also recognised film, took place at Glasgow's Radisson Blu Hotel this weekend.
Bafta Scotland: winners 2017
OUTSTANDING CONTRIBUTION TO FILM AND TELEVISION
ARMANDO IANNUCCI
OUTSTANDING CONTRIBUTION TO CRAFT (IN MEMORY OF ROBERT MCCANN)
DOUG ALLAN
ACTOR FILM sponsored by Audi
EWEN BREMNER T2 Trainspotting
ACTOR TELEVISION
MARK BONNAR Unforgotten
ACTRESS FILM sponsored by M.A.C Cosmetics
DEIRDRE MULLINS The Dark Mile
ACTRESS TELEVISION
LAURA FRASER The Missing
ANIMATION
LIFE CYCLES Ross Hog
CURRENT AFFAIRS
EÒRPA SPECIAL – GUANTANAMO DETAINEES Rebecca MacLennan, Maureen MacLeod, Angela MacLean, Neil MacIsaac – BBC Gàidhlig/BBC Alba
DIRECTOR – FACTUAL
LOUISE LOCKWOOD Fair Isle: Living on the Edge
DIRECTOR – FICTION sponsored by Champagne Taittinger
DANNY BOYLE T2 Trainspotting
ENTERTAINMENT
ALL ROUND TO MRS BROWN'S Production Team - Hungry Bear Media Limited/BocPix Limited/BBC One
FEATURES & FACTUAL SERIES
THE COUNCIL Elspeth O'Hare, Jennifer Gilroy, Stephen Bennett - IWC Media/BBC One
FEATURE FILM
T2 TRAINSPOTTING Danny Boyle, John Hodge, Andrew Macdonald, Christian Colson - DNA Films/Decibel Films/Cloud Eight Films
GAME
STORIES UNTOLD Jon McKellan, Omar Khan, Graeme McKellan, Geoff Angus - No Code
SHORT FILM
THE INESCAPABLE ARRIVAL OF LAZLO PETUSHKI Sven Werner, David Brown - Scottish Film Talent Network
SINGLE DOCUMENTARY
GLASGOW 1967: THE LISBON LIONS John MacLaverty, Alex Gale, Hazel Irvine, David Martin - IMG Productions Scotland/BBC Scotland
SPECIALIST FACTUAL sponsored by Deloitte
THE MARVELLOUS WORLD OF ROALD DAHL Pauline Law, Andrew Thompson, Jonathan Seal - BBC Studios/BBC Scotland/BBC Two
TELEVISION SCRIPTED
THE REPLACEMENT Joe Ahearne, Nicole Cauverien, Andy Harries, Suzanne Mackie - Left Bank Pictures/BBC One
WRITER FILM/TELEVISION sponsored by Creative Scotland
HOPE DICKSON LEACH The Levelling