BBC controller of drama Polly Hill has unveiled 35 hours of fresh drama commissions, including work from Jimmy McGovern, Hugo Blick and Doctor Foster writer Mike Bartlett.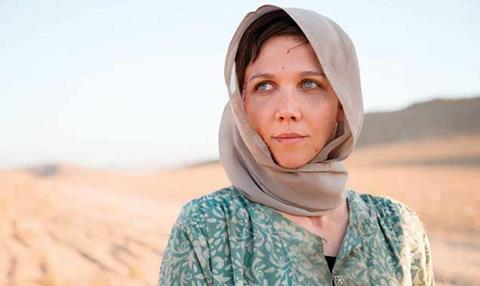 Hill said she wanted the BBC to be "the best creative home for writers" and pledged to "continue to reinvent and broaden the range of drama on the BBC" over the coming year.
McGovern will pen 6 x 60-minute "state of the nation" drama Broken for BBC1, while Blick's next project for BBC2 will be thriller Black Earth Rising.
McGovern's Liverpool-set series will be produced by his indie LA Productions and follows Father Michael Kerrigan and his congregation's struggle with both Catholicism and contemporary Britain.
Blick said Black Earth Rising will examine the "West's relationship with contemporary Africa by exploring issues of justice, guilt, and self-determination". It will be made by The Honourable Woman indie Drama Republic and Eight Rooks Production.
Also among the commissions is Press, a 6 x 60-minute BBC1 drama from Bartlett charting the plight of the British media following the hacking scandals and the struggle to remain relevant in the digital age.
Produced by three-time Bafta-winner Nigel Stafford-Clark, it will be made by BBC Wales in association with Deep Indigo and Lookout Point.
Bartlett described the series as a behind-the-scenes look at the press, "from exposing political corruption to splashing on celebrity scandal".
Elsewhere, playwright Kenneth Lonergan is behind a 4 x 60-minute adaptation of Howards End for BBC1, which will go into production this summer. It is produced by Wolf Hall indie Playground, alongside City Entertainment and KippSterEntertainment.
Origin Pictures and BBC Northern Ireland Drama will also adapt Wilkie Collins' gothic classic The Woman in White for BBC1.
BBC1 will also air The Replacement, a 3 x 60-minute psychological thriller written and directed by Joe Ahearne (The Secret of Crickley Hall) and produced by Left Bank Pictures, while 6 x 60-minute supernatural thriller Requiem will follow a young woman after the death of her mother.
The latter is penned by Australian writer Kris Mrksa, who has worked on series such as ABC's The Time of Our Lives, and will be produced by New Pictures.
Lastly, Irish playwright Conor McPherson has written Paula (w/t), a 3 x 60 minute revenge drama for BBC2 about a brief encounter that ends in violence. It is made by Cuba Pictures and BBC NI Drama.