Audiences to be handed control over updates as corporation passes 265m streams served
The BBC is establishing a team dedicated to creating interactive news bulletins for smart speakers after serving more than 265m audio streams in 2018.
BBC News is hunting senior journalists to front a unit dedicated to 'reinventing audio news' by offering on-demand bulletins for the likes of Amazon Alexa and Google Assistant devices.
Plans are understood to be in development that would enable users to take more control of the audio updates, with a launch expected later this year.
Audiences are currently able to request news bulletins from the BBC via their smart speakers but they do not include any interactive elements.
Smart speakers are viewed as a key platform for reaching younger audiences by the BBC, as the corporation attempts to stem declines among this demographic.
It is seeking journalists with an engaging and distinctive style that resonates with younger digital audiences, who can tackle stories which may be missed by existing News teams.
In a blog posted today, BBC Voice and AI executive editor Mukul Devichand said he is exploring ways to make Voice "native" news content.
"How can we be sure to harness Voice + AI technology to provide the cohesive, impartial and editorially rich services that people will rightly expect from us?" he added.
Devichand revealed that in 2018, the BBC served a total of 265m audio streams on Alexa devices alone. He did not disclose figures for Google Assistant and Apple Siri, which the BBC is also available on.
Some 20m of the streams were generated by BBC News.
In February 2018, BBC director of radio and education James Purnell claimed that 1m unique users accessed the BBC's Alexa app in the first 10 weeks after its launch.
Digital director
Meanwhile, BBC News has unveiled Naja Nielsen as digital director of news, the role previously occupied by BBC3 controller Fiona Campbell.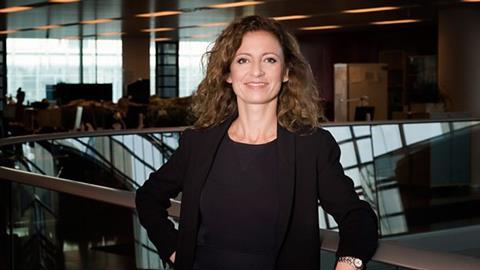 Campbell left Gavin Allen's reshuffled news division to join BBC Studios Documentary Unit late last year. She stayed in post a few weeks before replacing Damian Kavanagh at the helm of the youth-skewing channel.
Nielsen will take up the role in April, joining from US non-profit news organisation ORB Media, where she is chief journalism officer.
The former head of news at Danish broadcaster DR will be responsible for developing the news team's digital services across platforms.
Director of news Fran Unsworth hailed Nielsen as "a true journalist who's steeped in the values of public service broadcasting".