CBBC to cut linear news by 50 hours a year in favour of upping content on Newsround website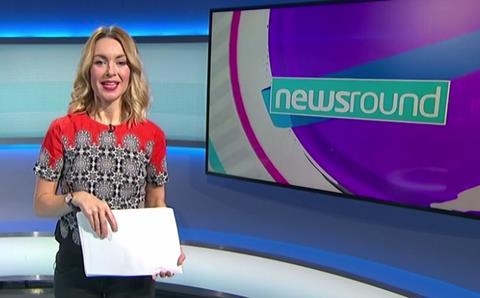 The BBC is proposing to cut CBBC's linear broadcast of Newsround on weekday afternoons in favour of airing it online.
Ofcom is probing the BBC's proposal to cut CBBC's news requirements from 85 hours to 35 hours per year, with news instead delivered on the Newsround website in a range of different formats.
The move would mean the news bulletin aimed at 6-10 year olds would not run on linear for the first time in almost 50 years.
The proposed changes would mean that the BBC's first-run UK originations quota on CBBC dips from 400 to 350 hours per year.
Ofcom acknowledged that children's viewing habits are shifting online but has proposed a set of additional measures and invited responses from stakeholders by mid-December.
In its BBC Children's News and First-Run UK Originations consultation, the regulator said the BBC would need to provide children's news online in a range of formats that cover a broad range of topics.
The corporation will also be required to air at least half of first-run UK originations for pre-teens on CBBC/CBeebies after its iPlayer TX.
"Should we have concerns about the BBC's performance in delivering for children in future, we would take appropriate steps to ensure it meets its obligations under the Charter and the Agreement," added the regulator.
Ofcom is seeking responses by 13 December before proceeding with the prospective licencing changes.
Last year, Ofcom declined to impose children's programming quotas on the commercial PSBs – powers that were enshrined in the 2017 Digital Economy Act – prompting anger from the children's TV community.