BBC1's long-running crime drama series New Tricks is to conclude this summer after 12 years on air.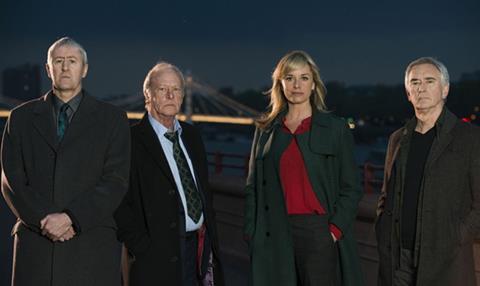 The Wall to Wall and Headstrong show, which launched in 2003, will come to an end after its 12th series to make way for new scripted projects.
The drama proved a huge success for BBC1, pulling in 9.9m (36.9%) viewers for its most-watched episode in August 2011 but ratings have begun to deteriorate more recently. Last year's 11th run averaged 5.9m (21.9%) from August.
In a joint statement, BBC1 controller Charlotte Moore and BBC drama controller Ben Stephenson said: "We are incredibly proud of New Tricks and would like to thank Roy Mitchell the brilliant creator, Wall to Wall and Headstrong, and all the cast and teams involved across the 12 series.
"However, on BBC1 it's important to make room for new series and continue to increase the range of drama on the channel, so it won't be returning after the next series airs this summer."
It is the second long-running drama that Warner Bros Television Production UK has lost in a year after Waterloo Road was axed by BBC1 in April.
A spokesman for the company said: "For 11 series New Tricks has been one of the most enduringly popular dramas on television, regularly among the BBC's highest rating, and Wall to Wall and Headstrong Pictures are hugely proud of the success of the show.
"We are obviously sad to see it come to an end, but with the 12th series currently in production for TX later this year we are pulling out all the stops to make it a rewarding finale for viewers."