Plum Pictures has secured access to Richard Branson's Necker Island as part of a BBC2 season that will provide a window onto the lives of the super-rich.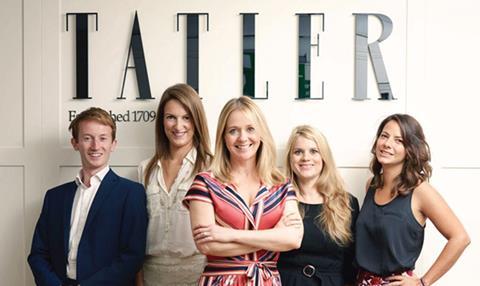 The George Clarke's Amazing Spaces indie will go behind the scenes of the Caribbean holiday destination and reveal what life is like for its 100 employees, who cater for up to 30 guests.
The 1 x 60-minute programme (w/t Inside Necker Island) was commissioned by BBC2 controller Kim Shillinglaw and Tom McDonald, acting head of commissioning for science and natural history. Plum Pictures co-founder Stuart Cabb is the executive producer.
Shillinglaw has ordered three other shows as part of the "thought-provoking" Meet The Super Rich season, which she said would expose the elite's luxurious lifestyles, and explore their impact on contemporary Britain.
Fremantle Media UK's Boundless has created a Wife Swap-style format for the season. Car Dealers: The Trade Off (w/t) is a 1 x 60- minute show in which two car sales professionals, from opposite ends of the social spectrum, swap jobs and salaries for two weeks.
It follows them as they learn to impress their new bosses and attract a different customer base. Car Dealers was ordered by BBC science and natural history commissioner Craig Hunter and is executive produced by Cate Hall.
Elsewhere, Jacques Peretti will follow up his recent BBC2 investigations with The Super Rich And Us.
The 2 x 60-minute Fresh One Productions series will examine how the wealth of the top 1% of society directly affects the rest of the UK population.
BBC current affairs commissioner Clive Edwards ordered the series, which will be executive produced by Dermot Caulfield.
Finally, True Vision TV will meet rich Russians who have chosen to make London their home. Among the contributors to the 1 x 60-minute doc is one of London's biggest art collectors and a top Russian supermodel.
Rich Russians (w/t) was ordered by BBC docs commissioner Clare Paterson. True Vision's Brian Woods will executive produce.
BBC2's season demonstrates there is still strong appetite for programming about the UK's wealthy elite. The channel is preparing to launch Posh People: Inside Tatler, while BBC3 is currently airing Life Is Toff, featuring the aristocratic Fulford family. Channel 4 has also contributed to the trend with shows including You Can't Get The Staff.