Specialist factual indie Atlantic Productions has secured unprecedented access to the House of Commons for a four-part BBC2 documentary.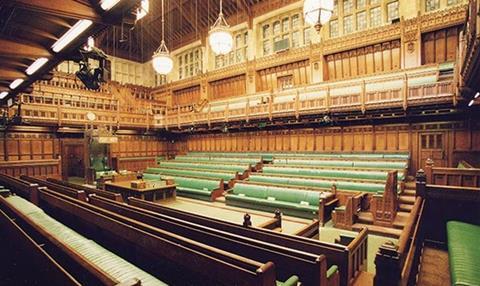 Inside The Commons will build on the channel's growing slate of access pieces, including Inside Claridge's and soon-to-air British Airways series A Very British Airline.
The 4 x 60-minute Inside The Commons will take an in-depth look at Westminster, focusing on the roles and daily lives of MPs and their aides, as well as the support systems in place in the Commons.
The series will be presented by political documentary-maker Michael Cockerell, who has previously fronted programmes including BBC2's Boris Johnson: The Irresistible Rise in 2013 and BBC4's 2008 film David Cameron's Incredible Journey.
Inside The Commons is the culmination of a "six-year process" to win access, according Atlantic chief executive Anthony Geffen.
He said the agreement meant the series could open doors in the corridors of power like never before. "It was a case of gradually gaining the trust of the House, MPs and other employees to allow cameras to freely roam the corridors," Geffen said. The only filming equipment usually allowed into the House are fixed-rig cameras, which are situated in carefully chosen locations.
"To have unprecedented access to the whole of the House of Commons is something very different and special," Geffen told Broadcast, adding that Parliament felt the BBC was the right broadcaster to screen the landmark series.
Although Inside The Commons is a departure from Atlantic's recent blue-chip commissions – including Sky's Bafta-winning David Attenborough's Natural History Museum Alive 3D – Geffen argued that the indie's slate over the past 21 years "has been broad and includes many contemporary documentaries".
He pointed to shows including Channel 4's Munich: Mossad's Revenge and The War On Britain's Jews. "This programme needs to appeal to a broad audience as it is a subject that a lot of people are interested in. It fits well with Atlantic's experience and diverse portfolio," Geffen added.
Inside The Commons will air on BBC2 in early 2015. It was ordered by Darren Kemp, BBC commissioning editor for current affairs and documentaries, and former BBC2 controller Janice Hadlow. Geffen is the executive producer.