Breaking Bad is the most watched OTT series in the UK, according to new research from GfK.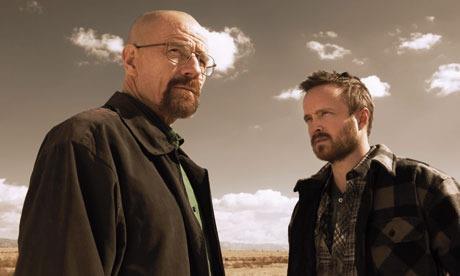 The Vince Gilligan-created drug drama, which airs on Netflix in the UK, recorded 11.9% of all online TV streams, according to GfK's SVOD Content Consumption study.
This was considerably more than its closest rivals, which were serial killer thriller Dexter, which recorded 4% of all streams, Prison Break with 3.5% and House of Cards with 2%.
The other titles in the top ten were The Walking Dead, Sons of Anarchy, 24, Heroes, Orange Is The New Black and Desperate Housewives.
The research, which covered the period between mid-December 2013 and mid-March 2014, is significant because digital platforms such as Netflix and Amazon Instant Prime Video do not publicly reveal streaming figures for their shows.
The top ten programmes in the US were largely similar, although House of Cards, with 4.6% of all streams, was the most watched, following by Breaking Bad, Dexter, The Walking Dead and Orange Is The New Black.
Top 10 shows in the US that do not appear in the top 10 in the UK include Family Guy, American Horror Story, Parks and Recreation and How I Met Your Mother.
The OTT services are in 37% of US homes and 22% of homes in the UK, according to GfK. .
Julia Lamaison, insight director for media and entertainment at GfK, said: "Broadcasters and distributors have, for some time, wanted audience data for OTT viewing of video content – particularly for SVOD services such as Netflix and Amazon Instant. This data shows the importance of drama series to these services, with six out of the top 10 titles driving consumption similarly in the UK and USA."
The figures were based on 2,700 Netflix and Amazon customers, who kept a weekly diary of their viewing.