British wildlife documentaries, formats and action dramas are starting to make waves across Central and Eastern Europe (CEE) – a market that has been reasonably challenging for UK titles in the recent past.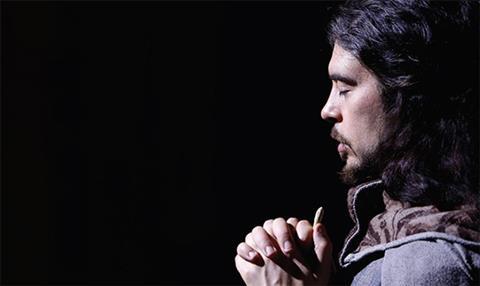 50% Ukraine Street Fighter: Assassin's Fist, Gloucester Place Films for 2+2
28% Poland Untamed China With Nigel Marven, Impact Impact and Wonder Vision for TVP2
24% Ukraine The Musketeers BBC Productions for 1+1
10% Poland Junior MasterChef, Endemol Shine Poland for TVN
6% Poland David Attenborough's Galapagos, Colossus Productions for TVP2
Ahead of the Natpe Budapest television market, which is held in the Hungarian capital at the end of June, Broadcast has crunched audience figures provided by global ratings firm Eurodata and its research tracker Nota.
The data reveals the British shows, both finished programmes and local versions of UK formats, that performed best against their host channel's slot average in the first six months of 2016. CEE markets analysed include Poland, Romania, Russia and Ukraine.
Street Fighter: Assassin's Fist was the biggest British hit. The show, which is produced by Gloucester Place Films, the company set up by Peter & Wendy producer Charlotte Walls, was a breakout success in Ukraine, beating youth-skewing station 2+2's slot average by 50% across its 12 episodes.
Starting out as a web series for Machinima, the Content Media-distributed drama, which follows the formative years of Ryu and Ken from the video game franchise, also more than doubled the network's reach with adults aged 25 to 35.
Similarly, swashbuckling BBC1 series The Musketeers was a hit for 2+2's parent network, commercial broadcaster 1+1. The Alexandre Dumas-inspired drama, which was co-produced by BBC Worldwide and BBC America, was 24% up on the network's slot average and its premiere boosted its appeal to 25 to 35 year-olds by 82%.
High-end nature documentaries also helped raise the profile of UK shows in the region. Untamed China With Nigel Marven, produced by Marven's Image Impact indie and WonderVision Pictures for US cable channel Animal Planet and China's CITVC, was a hit on public broadcaster TVP2 in Poland.
The six-part series, in which Marven explores China for rare and extraordinary creatures, beat the channel's slot average by 28%.
Marven was even more popular than David Attenborough in Poland this year. The veteran naturalist's Galapagos documentary, produced by Sky and Atlantic Productions' joint venture Colossus Productions, aired on TVP2 in March and only beat its slot average by 6%.
There has been a notable rise in the number of UK formats travelling to the region in recent years as major distributors such as BBC Worldwide, ITV Studios and Endemol Shine Group look to tap into burgeoning markets.
The latter has achieved this with a Polish adaptation of Junior MasterChef. The show, produced by Endemol Shine's Polish division for commercial broadcaster TVN, launched in February with 10% more audience than the slot average and has continued to grow over its opening series.