From Birmingham to Yorkshire, a host of TV and film studios are being planned outside the capital. Tim Dams explores what is driving demand for space – and how best to sustain the boom
Ask the bosses of most studios outside of London how business is going and the response is usually "busy".
Space Studios Manchester, for example, has recently housed Studio Lambert's The Feed for Amazon, Tiger Aspect's Curfew for Sky 1 and Mammoth Screen's World On Fire for BBC1.
"We're booked up into 2020 – we're getting far more requests than we can accommodate," says director of screens and facilities Colin Johnson, who talks of a "step-change in demand" for studio space in 2019.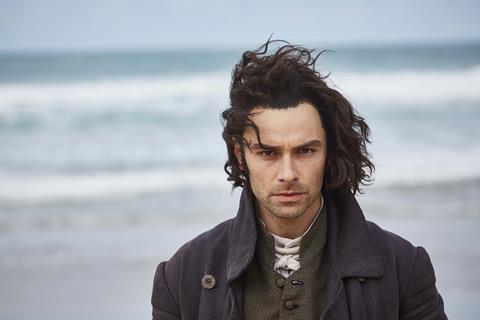 It's a similar story at Bristol's The Bottle Yard Studios, home to five series of Poldark as well as New Pictures' The Spanish Princess for Starz and Red Planet Pictures' Sanditon for ITV. "It's really busy and continues to be for us going into 2020," says site director Fiona Francombe.
Andy Waters, head of Dock 10 studios in Salford, echoes these sentiments: "People always say business is good, but it really is. We're busy through to December." Even the traditionally quiet months of July and August have multiple shows pencilled in, he adds.
Demand for TV and film sound stages has been growing since the introduction of the high-end TV tax break in 2013 – enhancing the UK's already attractive reputation for quality crews, talent and facilities.
British and American broadcasters and streamers have been increasing production spend ever since. In 2017, £938m was ploughed into high-end TV drama production, and £1.9bn into film, according to the BFI.
Demand for shiny-floor studios for TV entertainment is growing too, with the traditional broadcasters being joined by streamers like Netflix, which are starting to dabble in the genre.
Out-of-London studios have benefited from this rise in production. In some cases, that's because a shortage of stage space in the capital has forced producers to look elsewhere. The closures of The London Studios and Fountain Studios, for example, has increased competition for London's remaining studio space.
Regional commitment
But there are other reasons for the soaring demand for space in the nations and regions: it can be more cost-effective than shooting in the capital or productions may want a base near a specific filming location.
The renewed focus by public service broadcasters on production in the nations and regions is also fuelling demand for out-of-London studios, symbolised by C4's decision to open a national HQ in Leeds and regional hubs in Bristol and Glasgow.
"Without question, there's more of a commitment from all of the PSBs to being truly regional," says Dock 10's Waters.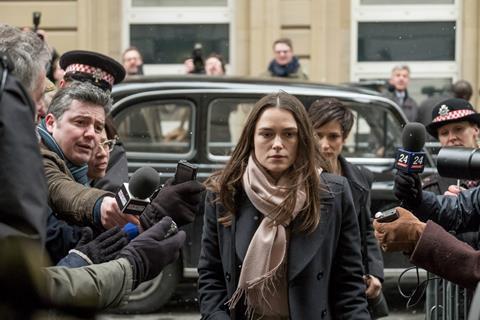 As a result of this increased demand around the country, several new facilities are planned. In Birmingham, Peaky Blinders creator Steven Knight is working on plans to open a six-stage TV and film studio complex called Mercian Studios, located near Birmingham airport.
In Liverpool, the proposed Littlewoods Studios would feature two new 20,000 sq ft sound stages plus workshops, wardrobe and prop storage and offices.
Two new studios are also planned for Scotland: one in Port of Leith, where Screen Scotland is looking for a private developer to lease, refurbish and operate the site; the other in Salters Gate, south-east of Edinburgh. Another two studios are set to open in Oxfordshire.
Games and comic publisher Rebellion has taken over the former Daily Mail print works near Didcot, where it will house its own productions, such as upcoming film Rogue Trooper and Judge Dredd sci-fi drama Mega-City One, as well as external productions.
A former Cold War airbase at Heyford Park, near Bicester, is also due to be developed into a film and TV campus.
Meanwhile, three new studio complexes are being planned in Yorkshire. One is a development in Doncaster that is being spearheaded by 360 Degrees Media and has secured £4.1m in backing from the Sheffield City Region Combined Authority.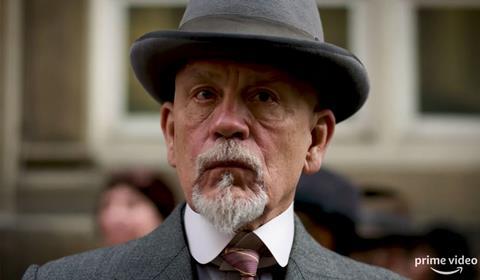 Another is in Leeds, where Prime Studios is working to expand its offer. Prime Studios has recently hosted Mammoth Screen's The ABC Murders for BBC1 and the film Official Secrets. It is also the base for Kay Mellor's Rollem Productions, plus new Lime Pictures off-shot Wise Owl Films and the Northern Film School.
Director of Prime Studios Ben Hepworth says he is working with "significant partners" to find a suitable new site, as the studio currently doesn't have enough capacity to meet demand.
He adds that the business started looking for another site before C4 announced its move to the city, but the broadcaster's decision has made the plan even more pressing. "It has concentrated minds on the issue across the city," says Hepworth.
In Manchester, Space Studios is also assessing options for how it could accommodate growing demand. "One of those could be another stage," says Johnson.
With so many plans for new studios or expansions, fears have been growing that the studio market could soon be saturated. London is busy adding capacity too, with a major studio complex being developed in Dagenham, and Shepperton planning significant expansion.
Screen Yorkshire head of investments Hugo Heppell says there is "unquestionably an increasing demand for studio space". Provided the UK remains an attractive destination for drama production, the creation of more studios is a "reasonably sensible proposition", he adds.
Studios shortage
Heppell cites Screen Yorkshire's backing for Church Fenton Studios, which has housed three series of ITV drama Victoria.
"When a show comes along and it is successful, it locks off a studio for an indeterminate amount of time – and that means you need to find another one," says Heppell.
Space Studios' Johnson also says there is a shortage of purpose-built film and TV studios that come with all the facilities expected by talent and crews.
"I can't think of a serious new one that has come into the supply chain in recent history and until something is actually in the supply chain, we don't consider it a competitor," he adds.
Indeed, many studios have been proposed, but have not been built. Pentland Studios in Scotland, for example, was derailed during the planning process. In the meantime, many large buildings are being marketed as production spaces.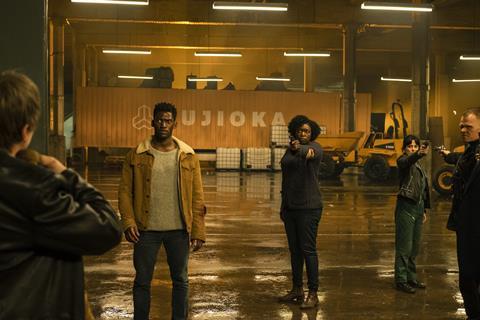 In the north of England, there's a sense that a self-sustaining production cluster is starting to take root around Manchester and Leeds – aided by the regional focus of the PSBs – and that this could underpin existing and new studio developments in the region.
"With the arrival of C4 in Leeds, there's a real opportunity to cement this," says Screen Yorkshire's Heppell.
Dock 10's Waters says it's too early to tell what impact C4's move to Leeds will have on Salford's studios, but notes that the broadcaster's new headquarters will be less than an hour's commute away, and there are very few multi-camera TV studios like Dock 10 in the country that can broadcast live and handle large audiences.
Even the prospect of Brexit hasn't dampened the outlook of studio bosses – though it has created some problems. Heppell says that production companies are finding it hard to locate large, four-wall spaces to use for a shoot, as many spare warehouses in the UK are being used for stockpiling in the event of a no-deal Brexit.
The Bottle Yard's Francombe says the dollar exchange rate and President Trump's trade policies are other factors that may deter US-backed productions being made in the UK. She adds that competition to host dramas doesn't just come from Britain, noting the studio is still receiving many enquiries about space.
To conclude, she voices the thoughts of many in the UK studio business: "You can never rest on your laurels, but I am quietly confident."