The Catastrophe writer and Merman co-founder tells Robin Parker about her creative juggling act
It's all about the hustle.
A decade since the end of Pulling, the BBC3 sitcom that made Sharon Horgan's name as a writer and performer, she's directing the same energy into getting others' work made by her indie Merman.
"Abandoning ideas feels like sacrilege," she tells Broadcast. "Once we commit to something, we make it our mission to get it picked up, and we go after it like dogs with bones. It comes from the hustle of being a writer myself, knowing how much work goes into something and how awful it is when someone says 'no'."
Horgan co-founded Merman five years ago with former RDF comedy head Clelia Mountford after the pair collaborated on Channel 4/IFC comedy The Increasingly Poor Decisions Of Todd Margaret (series three was the first Merman show).
Taking control
Moving from Bwark, where she had a loose umbrella development deal, Horgan wanted control of her own projects and to create a place for others to bring their best ideas. To that end, Merman's upcoming C4 comedy This Way Up, written by and starring Aisling Bea, dates back to the indie's early days, when it was housed in a corridor space at Pulse Films.
Today, in a Southwark office that also houses short-film division Mermade and a branded content and commercial arm, Horgan talks of the responsibility of being entrusted with someone else's "babies".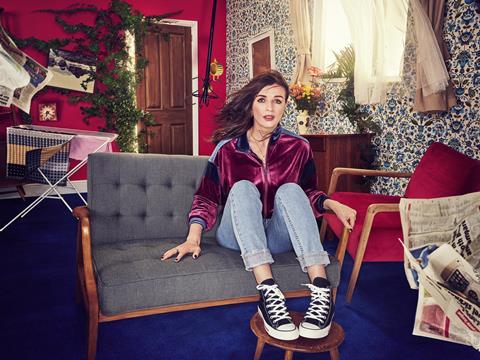 "I was convinced I'd be hands-on, but nowhere near as hands-on as it's turned out," she says. "I thought I'd mainly be doing my own stuff and flitting about the place, but that's not worked out – though that's for the best. People want us to be hands-on."
Merman does, she admits, still feel like "the new kid on the block", albeit one that has clocked up the miles. Horgan co-wrote and starred in four series of C4's Catastrophe with Rob Delaney, created Divorce for HBO and co-created BBC2 comedy Motherland, now commissioned for a third series.
Then there's a clutch of shorts for Sky from the likes of Lolly Adefope, Morgana Robinson and Katherine Ryan, Shaun Pye's BBC4 series There She Goes and Lorna Martin's Women On The Verge for W.
It remains, Horgan says, "surprising and delightful" to receive pitches, particularly from established names who could have courted more high-profile indies. What makes something stand out, though? Is there a Merman 'brand'?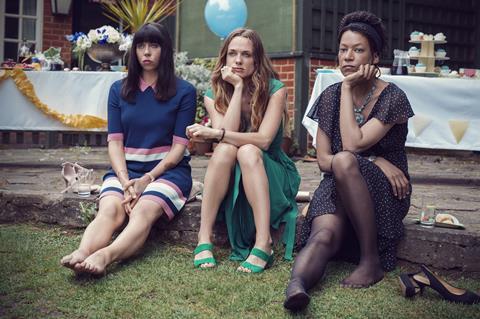 "Anything that feels intelligent and slightly 'off'," she posits. "It just needs to have come out of somewhere beyond – a point of view that feels unexplored and doesn't feel like anything else in terms of how it's written, the ideas it talks about or the characters."
A Fox animated pilot in the works, the self-explanatorily titled Therapy Dog, fits the bill in terms of the 'unexplored'.
Meanwhile, Merman is charting new territory with its first feature film, Herself, which marks the screenwriting debut of Irish writer and actress Clare Dunne, and its first 60-minute comedy-drama: Sky and Australian public broadcaster ABC's co-production Frayed from Sarah Kendall.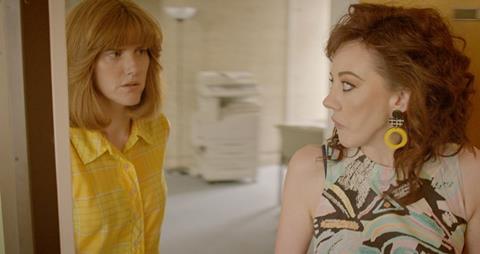 Then there are three Amazon projects, the first fruits of a first-look deal announced 18 months ago, including Merman's first straight-up dramas: Danny Brocklehurst's Dirty – a co-pro with Caryn Mandabach Productions – and a series co-written by Horgan and Meet The Parents' John Hamburg.
Merman has, she says, pitched many more to Amazon, but not everything is the right fit for the streamer, which has since released those projects from the first-look agreement so Horgan can try to sell them elsewhere.
Horgan signed to Amazon, which co-produced Catastrophe, as she admired shows such as Jill Soloway's Transparent and I Love Dick.
"We started developing with the mindset that it was home to those quite authored shows, with a very specific brand," she says.
However, when former Amazon Studios chiefs Roy Price and Joe Lewis exited and Jennifer Salke took over, Horgan and her team were forced to perform "a little bit of an about-turn" as "the new guard went in the opposite direction".
Horgan says she has been hardened to the vagaries of the industry through her experiences producing shows for broadcasters and streamers in the UK and US, and through the rotation of commissioners and channel heads.
"It's really difficult to plan," she says. "You just have to swing with it and not get het up about it. "It happens constantly – you don't want massive, unwieldy slates that end up taking up too much of your time and headspace, yet you need a healthy amount of projects because things change so rapidly."
Universal themes
Horgan believes the rise of the streamers has given broadcasters licence to be bold, to marry big concepts with personal stories. Meanwhile, her experience of transatlantic writing teams has taught her that "funny travels" – a show can be micro-specific in its location but global in its themes.
"Motherland has a wide reach because being a parent is a universal thing," she says. "The show might be specific to a certain area of London, but the themes and ideas behind it feel big."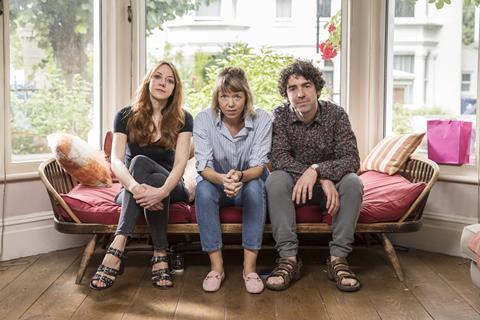 The comedy, co-written with Holly Walsh and Helen Linehan, is the closest Merman has come to mainstream comedy, despite its 'spicy' language.
And while she won't rule out attempting the "holy grail" of landing a big family BBC1 comedy, she laughs: "I just find it easier to go the vulgar route."
Her relationship with Walsh, with whom she wrote BBC3's Dead Boss, dates back to her time at Bwark. "Holly was this incredibly interesting and funny new writer," says Horgan. "I didn't know I'd write with her myself – I just wanted to get her writing narrative comedy."
While she mostly writes in isolation, Horgan's work has been characterised by some choice pairings, including old friend Dennis Kelly on Pulling and Delaney on Catastrophe.
"I love writing in partnership – it's so much easier if the person opposite you is laughing," says Horgan.
HORGAN ON….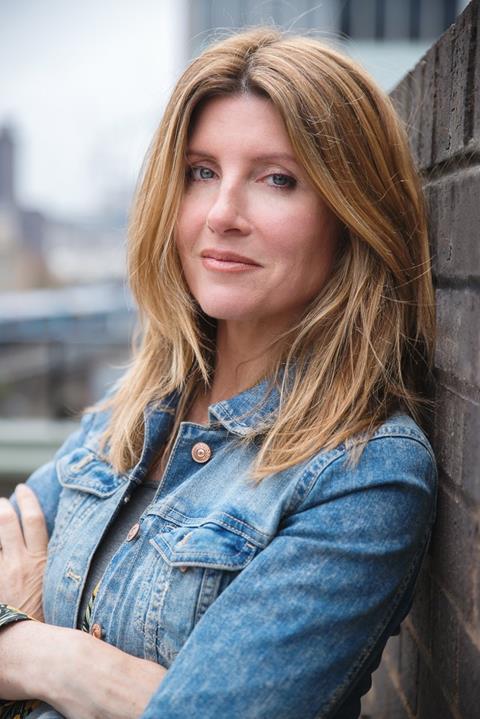 DEVELOPMENT
Bwark gave me the mindset of thinking of some things as loss leaders. On our Sky short Dreamland, we got to try out an ensemble cast and see if an idea had legs.
Now we're developing it as a series. That was a lot of effort and not much money for a short-form piece, but it has given us a lot more.
COMEDY BUDGETS
We thought Catastrophe should look as beautiful as a drama. Even if you're not given the budget to do that, if you give it your best, it can pay off. It will get talked about, which leads to more people wanting to make stuff for you.
What a fucking beautifully made show. I almost find it hard to concentrate because I'm so overawed. I can't stop looking at the right-hand corner of the screen on those wider, epic shots.
PITCHING TO THE US
There isn't the time nor the desire to form a pitch perfectly for each network, streamer or cable channel. Often, you're meeting eight broadcasters in a week and you just have to go with what you've got, trust it and see what happens.
Post-Catastrophe, are commissioners dying to hear what its writers will do next together? "If you do four series of something, you need a bit of a break," she says. "The time finds you. Whether it's an idea or the right space apart, some thing will bring you back together."
Horgan admits that running a company, writing, pitching, executive producing and directing is "a bit yo-yo emotionally". But at present her day finishes at 3pm for school pick-up and while Merman is making a play for the US, she's increasingly dialling into pitches and choosing pre-arranged trips, such as promotional tours, to pack in meetings with execs and writers.
Her personal ambitions are straightforward – "to create a show that I love as much as I loved Catastrophe and Pulling". For Merman, she aspires to longevity, to remain "boutique" and welcoming while the commissions pile up, which brings us back to the hustle.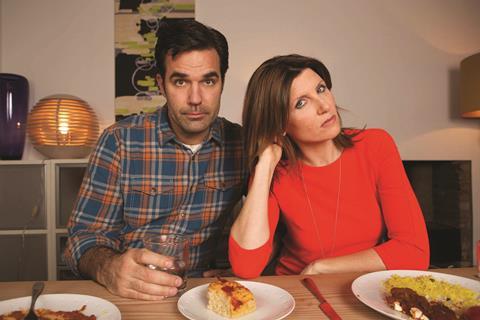 "There's always someone more exciting, newer and fresher," she says. "How do you keep your ideas, and your approach to them, fresh?"
A meeting with Russian Doll creator and star Natasha Lyonne reminded her of the importance of staying grounded. "She makes this incredible show and sits back and watches the reaction and then realises she still has to hustle for work," says Horgan.
"It's not at the same level, but I remember when Pulling finished, I said, 'Right, come on then. Where are the offers?' It's amazing how much you still have to get your head down and slog. It's always a bun fight."