"An impeccable story of a complex human and social drama. Witty and hugely entertaining"
A stellar ensemble of on- and off-screen talent, including Russell T Davies' "pitch-perfect" script and Hugh Grant's career-defining performance in the lead role, catapulted the BBC One drama to the win.
Blueprint Pictures' three-parter told the true story of the 1970s Thorpe scandal, in which former Liberal Party leader Jeremy Thorpe was accused of conspiring to murder his alleged ex-lover Norman Scott.
Davies, who penned the ground-breaking Channel 4 drama Queer As Folk, adapted the script from John Preston's book of the same name, perfectly capturing the eccentricity of the narrative as well as the love between the two central characters.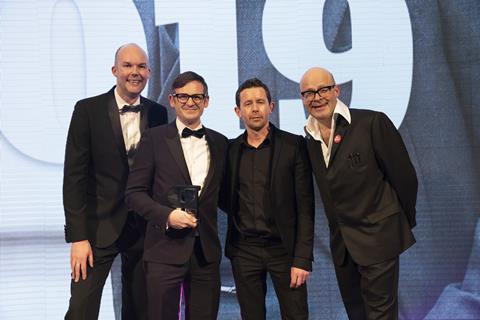 The judges said it was a "tragic, funny and outrageous" script, "beautifully executed" by director Stephen Frears.
Meanwhile, Grant, whose meticulous preparation for the role included learning to play the violin in three months, was "perfectly cast" as Thorpe.
The actors and production team met with people who had been close to the story at the time, including Scott himself, Thorpe's son Rupert, Liberal politician Peter Bessell's son Paul and his former secretary.
"An impeccable story of a complex human and social drama," noted one judge. "Witty and hugely entertaining."
It consolidated to an average of 6.6 million on BBC One in May and was the second-most-viewed show in the week it first aired on Amazon Prime in the US.
HIGHLY COMMENDED
SAVE ME
World Productions for Sky Atlantic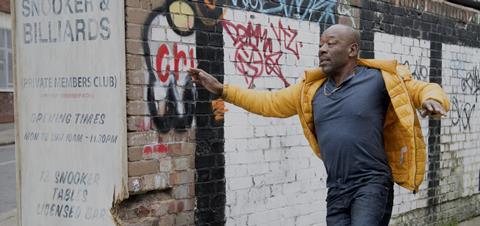 Created by and starring Lennie James, the six-part thriller is Sky's most rapidly binged box-set release to date. James reunited with Line Of Duty's World Productions for the series, in which the life of a self-styled womaniser is turned upside down when his estranged daughter mysteriously disappears.
The judges noted the "poetic" script and "authentic" cast performances.
SHORTLISTED
BODYGUARD
World Productions for BBC One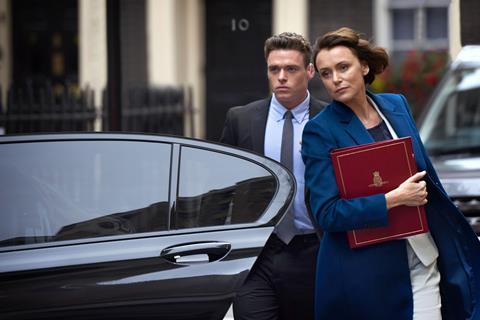 BBC One's hit political action-thriller captured the nation with a tense opening scene in which lead character David Budd engages a suicide bomber on a train, and never let up for the next six hours.
The latest collaboration between Line Of Duty writer Jed Mercurio and World Productions consolidated to 15 million viewers, becoming the UK's biggest drama launch since 2002.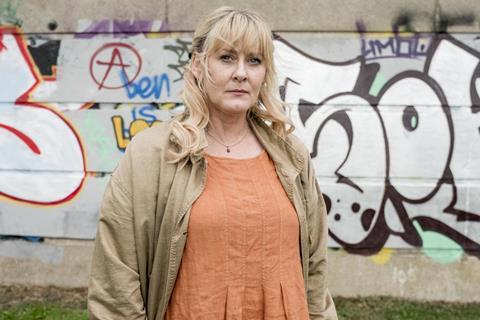 Penned by National Treasure's Jack Thorne with Sarah Lancashire in the lead, Kiri was Channel 4's most-watched drama since modern records began and the biggest ever drama on All 4.
Centred around the abduction of nine-year-old Kiri Akindele, the series examines race, adoption and class and featured a typically winning performance from Sarah Lancashire.
PATRICK MELROSE
Two Cities in association with Little Island Productions and Sunny March for Sky Atlantic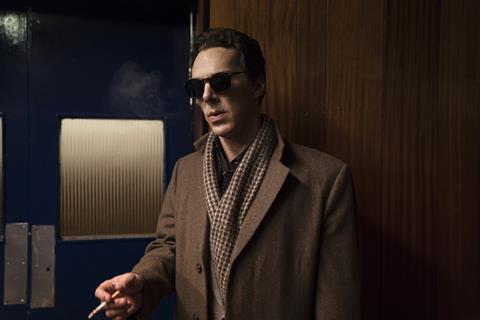 Patrick Melrose encompasses an almost 50-year timespan, tracing one man's life from childhood to middle age over five hours.
Based on the novels by Edward St Aubyn and adapted for the screen by David Nicholls, the story of addiction and recovery melds dark comedy with Benedict Cumberbatch's dazzling performance in the title role.
THE END OF THE F***ING WORLD
Clerkenwell Films and Dominic Buchanan Productions for Channel 4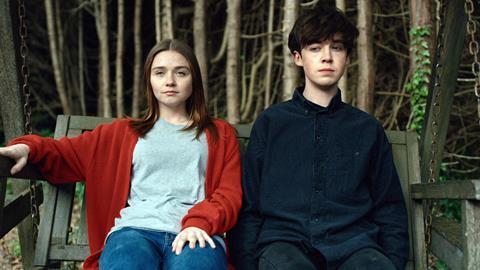 Charlie Covell's eight-part adaptation of Charles Forsman's cult comic book is a striking and blackly comic tale of two disaffected teenagers who run away from dreary suburbia.
It is the most-viewed box set on All 4 and found an international audience on Netflix, which co-produced the series.
Award sponsored by Axis Animation