"With an uncanny ability to combine gravitas and lightness of touch, Sir Trevor is one of British TV's most influential figures"
Nelson Mandela, Colonel Gaddafi, Bill Clinton, Saddam Hussein: the roll call of Sir Trevor McDonald's interviewees is the best indication of the extraordinary career of one of Britain's best-loved and most-respected TV journalists.
An expert reporter and trusted newsreader, Sir Trevor has broadened his repertoire to become a leading documentary-maker. His films are always meticulous, thought-provoking and popular – qualities that are seldom found together.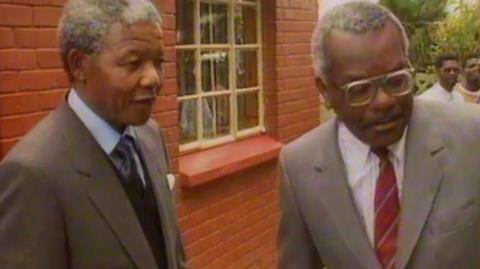 Born and educated in Trinidad, he moved to London in 1969 to work for the BBC, before joining ITN as a general reporter in 1973. His first major assignment was in Northern Ireland, where he covered The Troubles for more than a decade.
A spell as diplomatic correspondent and presenter of Channel 4 News began in 1982, with highlights including covering the Cold War summits between Reagan and Gorbachev. The 'people power' Philippine elections in 1985 won a Bafta for C4 News.
Sir Trevor went on to become arguably Britain's most recognisable newsreader as an ITN presenter, anchoring ITV's News At One and News at 5.40pm and 6.30pm, and ultimately becoming the sole presenter of the flagship News At Ten in 1992.
From 1999 to 2007, Sir Trevor turned his talents to presenting ITV's bi-weekly current-affairs flagship Tonight, and transitioned seamlessly to become one of the channels most iconic documentary presenters.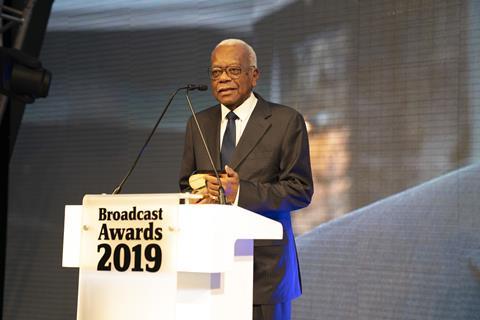 The likes of Secret Caribbean, The Mighty Mississippi, Inside Death Row, The Mafia, Martin Luther King and James Bulger: A Mother's Story, the latter two of which went out last year, are among his best-regarded and most-loved documentary work.
With an uncanny ability to combine gravitas and lightness of touch, Sir Trevor has been one of British television's most influential figures in terms of factual programming and journalism.
He is an on-screen trailblazer for the black British community and his ability to tell stories, through films, interviews, reporting and presenting, puts him in the very highest echelon.
Award sponsored by CTV