Broadcast Awards showed innovation and creativity in abundance
The Broadcast Awards has reached epic status, with more than 1,400 people cramming into Grosvenor House on Wednesday night to congratulate, commiserate and celebrate the best of British telly.
The roll call of winners this year is something to behold: a raft of high-quality shows that demonstrate innovation, creativity and fantastic storytelling in spades. As an industry, we should be proud.
It's always worth revelling in success, whether it's critical acclaim, giant ratings or a general sense of having delivered a channel-enhancing show, not least because creating one is so bloody hard.
At a couple of recent events, I've heard well-known commissioners and high-profile producers talk about the challenges of launching new shows. These were experienced, 'name' execs admitting to the types of ups and downs that many would assume they simply breeze past.
It was a reminder that absolutely everyone has to work hard to deliver a standout show, and that even then the alchemy of a hit is elusive.
They may be hard to produce, but spotting a sensational show is easier. Special mention must go to BBC Studios' Killed By My Debt, which won two awards (Best Multichannel Programme and Best Single Drama) to continue BBC3's fi ne run of factual drama.
"For World to have produced Bodyguard and Save Me proves a small core team is no barrier to success"
Meanwhile, Channel 4 delivered two of the most distinctive new shows from opposite ends of the spectrum: terrifying access doc Prison (Best Documentary Series) and the super-distinctive Derry Girls (Best Comedy Programme).
Series two of the sitcom launches imminently and it feels like it could become a staple for C4 if writer Lisa McGee has the appetite.
And while World Productions' mega-hit Bodyguard may have lost out to BBC1's superb A Very English Scandal for Best Drama Series, its remarkable performance played a key part in the label landing Best Independent Production Company.
For World to have also produced the acclaimed Save Me for Sky Atlantic demonstrates that a small core team is no barrier to an indie hitting the heights.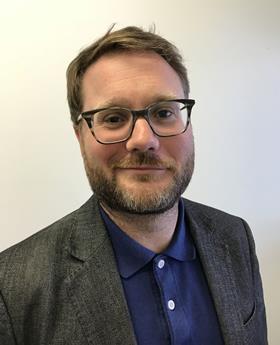 Meanwhile, ITV richly deserved its first Channel of the Year accolade since 2014. Its highlights included a raft of high-quality, and probably slightly under-appreciated, drama such as Unforgotten, Trauma and Innocent; Saturday Night Takeaway (Best Entertainment Programme) hitting new heights despite the loss of Ant towards the end of the series; and The Real Full Monty: Ladies Night (Best Popular Factual Programme) tackling an important subject by delivering laughter and tears in equal measure.
Sounds like British TV at its best.
Chris Curtis is the editor in chief of Broadcast