"A gamechanger and an outstanding example of brilliantly journalistic storytelling"
This exclusive Channel 4 News report, broadcast over two days in March 2018, did exactly what good investigative journalism is supposed to: exposed illegality and shone a light onto the murky world of political campaigning in the internet era.
Over four months, the ITN team painstakingly delved into UK-based data company Cambridge Analytica, which Donald Trump had hired to work on his 2016 presidency campaign.
What came to light was startling: the firm's chief executive Alexander Nix and managing director Mark Turnbull were secretly filmed boasting of how dirty tricks and illegal tactics can manipulate voters.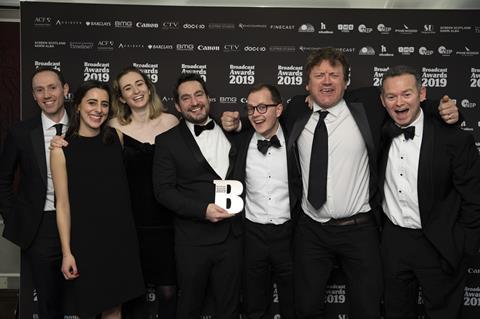 An undercover reporter, posing as a potential client seeking help with a Sri Lankan election campaign, was advised that bribes and sex workers could be used to entrap political opponents and that a web of shell companies could conceal payments to the lobbyists.
Within 24 hours of broadcast, Nix had been suspended and Cambridge Analytica was out of business six weeks later. Further revelations revealed that more than 50 million people had their Facebook accounts harvested and that Vote Leave had broken electoral spending limits during the EU referendum.
"Journalism at its best," was how one judge described it, while another said it was "a game-changer and an outstanding example of brilliantly journalistic storytelling".
HIGHLY COMMENDED
AL JAZEERA INVESTIGATIONS – FOOTBALL'S WALL OF SILENCE
Al Jazeera Media Network for Al Jazeera English and Channel 4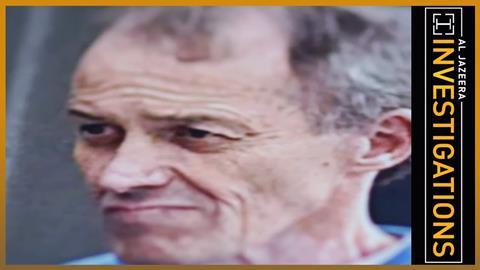 Reporter Deborah Davies first exposed disgraced football coach Barry Bennell's child sex-abuse offences in 1997 but the game – and country – largely ignored her findings.
Revisiting the victims two decades later, Davies was able to get a far bigger reaction from both football and legal authorities, and Bennell has since been jailed for 30 years.
SHORTLISTED
DISPATCHES: MYANMAR'S KILLING FIELDS
Evan Williams Productions and Mongoose Pictures for Channel 4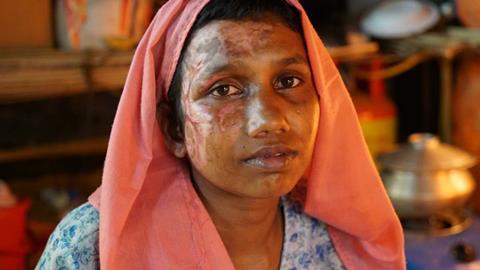 This documentary impressed the judges with its sheer tenacity as it exposed the tragedy of the brutal campaign against the Rohingya people in Myanmar.
Reporters gathered hundreds of hours of secretly shot videos and then tracked down survivors seen in the footage to gain proof that the government was systematically displacing 700,000 Rohingya citizens.
MASSACRE AT BALLYMURPHY
Awen Media, The Outsider Movie Company and Dartmouth Films for Channel 4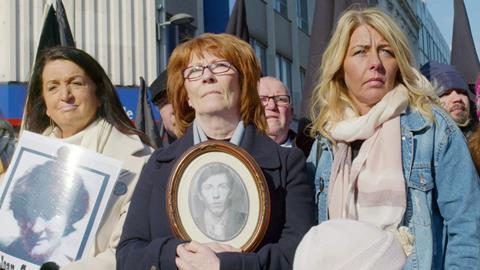 Channel 4's decision to hand this doc a 90-minute primetime slot shows the importance of the investigation into a series of killings in west Belfast 47 years ago during the period known as The Troubles.
The programme delivered Channel 4's highest rating of the day on 8 September last year – an average of 734,000/13.6%.
ROHINGYA CRISIS – JOURNEY INTO RAKHINE STATE
Sky News for Sky News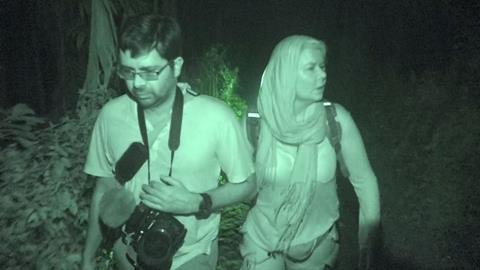 Sky News correspondent Alex Crawford was the first journalist to film independent evidence of the deprivation and desperation of the Rohingya people.
She and her team spent weeks in a Bangladesh refugee camp looking for a fisherman to take them across a perilous stretch of water to Myanmar. The judges praised the fearlessness of the report.
STACEY DOOLEY: FACE TO FACE WITH ISIS
Insight TWI: The World Investigates for BBC Three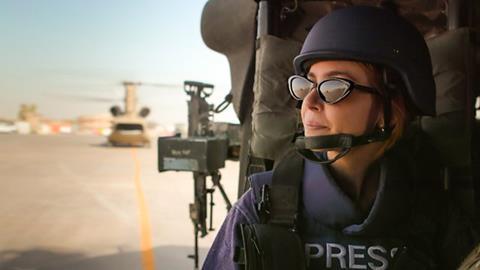 A peak linear viewing audience of 1.7 million on BBC One saw presenter and film-maker Stacey Dooley and former sex slave Shireen confront an Isis commander in an Iraqi warzone.
Nearly 600,000 more watched the challenging and risky programme, which both producers and judges dubbed "empowering", on BBC iPlayer.
Award sponsored by h studio