"Technically outstanding, truly innovative and utterly coherent"
A true example of a show that has the potential to spawn a thousand successors, this one-off film used an innovative lip-sync technique to tell the stories of two women whose husbands had been convicted of sexual crimes against children.
To make the 70-minute film, Brinkworth spent months capturing audio footage to document the lives of the women. It then created a 'radio edit' before actors were filmed miming their words for the TV show.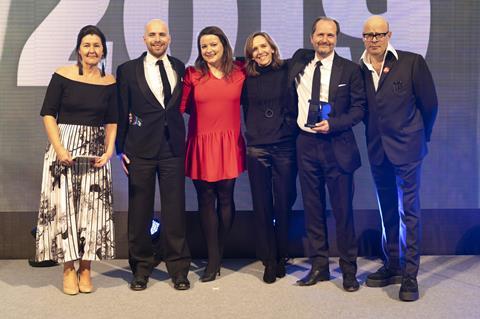 The blend of documentary and drama made for a powerful combination, enabling the women to maintain their anonymity but still share their stories first-hand without resorting to being filmed in silhouette or having their voices robotically disguised.
The judges were wowed by the ambition and execution of the project, which required huge levels of concentration from the actors, sound recordists and art department, with many hours spent in post to ensure a near-flawless lip-sync.
One judge dubbed it "technically outstanding, truly innovative and utterly coherent", while another praised its "high degree of humanity, insight and sensitivity".
A category-defining winner, it was a brave piece of commissioning from Channel 4 that revealed the hidden cost of the troubling subject matter. Brinkworth has plans to use the technique for more stories and expects other producers to explore its potential too.
SHORTLISTED
MEN WHO SLEEP IN CARS
BBC Studios and Pacific Quay Productions for BBC Four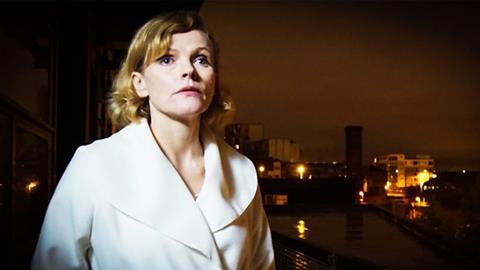 Filmed over the course of a single evening, this one-off film explored the issue of homelessness via four poetic, spoken-word monologues.
The deserted late-night streets of Manchester provided the perfect backdrop to tell a contemporary story in a classical way. A crime-related piece is next on the agenda.
MORTIMER & WHITEHOUSE: GONE FISHING
Owl Power for BBC Two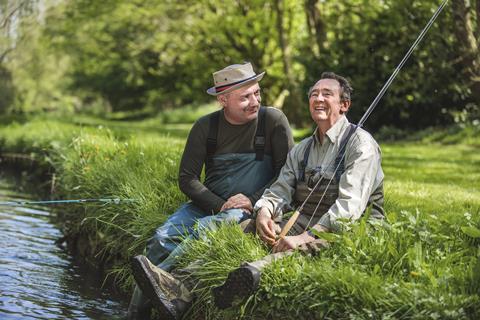 Comedians and lifelong friends Bob Mortimer and Paul Whitehouse meandered through their observations on showbusiness, solitude, relationships and mortality in an unscripted, slow TV comedy that offered viewers a glimpse into their lives.
The third star of the show was the tranquil riverside locations beautifully captured by drone.
PENG LIFE
Renowned Films for Channel 4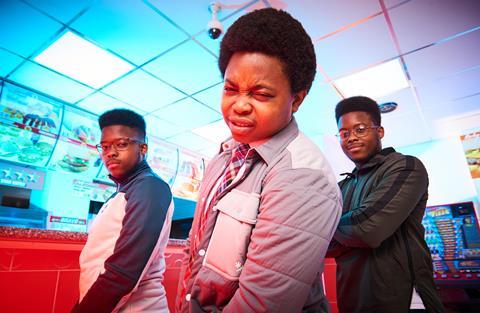 A consumer reviews show acted as a vehicle for the talents of Elijah Quashie, the YouTube star who has built an army of fans for his 'chicken connoisseur' persona.
Flanked by identical twins Wilson and Nelson, an array of guests including David Haye, Professor Green and Jodie Kidd helped to provide a fresh take on whether the budget or luxury version of various items is best.
THE BIG NARSTIE SHOW
Expectation and Dice Productions for Channel 4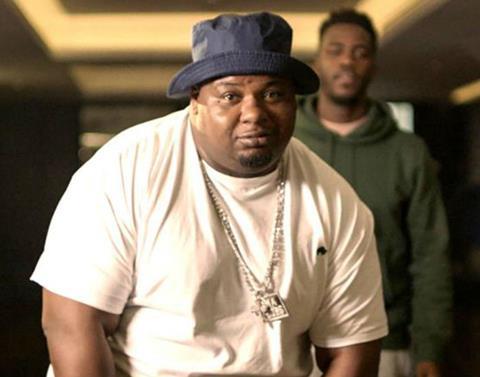 Channel 4 handed an 11pm slot to this anarchic studio show, compered by the titular grime MC and comedian Mo Gilligan. Guests such as Thandie Newton and Ed Sheeran helped pull in an audience that over-indexed in terms of young and black viewers.
The chemistry between the hosts helped cement rap-related format points including 'Ghetto Story' and 'Closing Bars'.
THE MIGHTY REDCAR
72 Films for BBC Two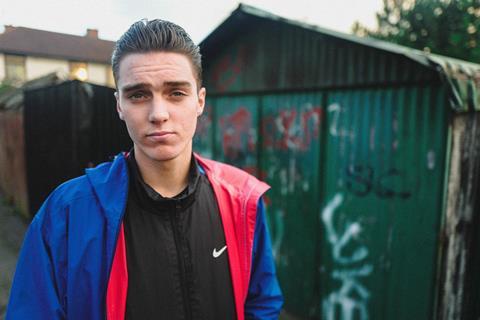 North Yorkshire seaside town Redcar played host to a docu-soap that explored the opportunities available to the younger generation following the closure of its steelworks.
Narration by one of the town's young, female residents lent the show an authenticity that combined with a nostalgia-inducing 1980s soundtrack for a warm-hearted glimpse at an often-overlooked area of the country.
Award sponsored by IMG Studios