"A sensitively handled episode that had an impact soap rarely achieves these days"
Coronation Street's handling of male suicide as part of the soap's broader push to tackle important issues facing Britain won the unanimous vote of the judges.
The hour-long episode was carefully crafted in collaboration with charities Calm and the Samaritans to highlight the importance of communication when it comes to mental health.
The episode juxtaposed the suicide of character Aidan Connor (Shayne Ward) with a parallel story in which David Platt (Jack P Shepherd) chooses to speak out about his turmoil and is saved from potentially taking his own life.
As the news of the suicide rippled across the street, various characters began to question why they hadn't spotted any signs that Aidan was struggling to cope with life. They were seen consoling each other to convey a positive message of talking and sharing.
"A brutally real portrayal of grief that I've never seen in a soap before," declared one judge, while another called it a "sensitively handled episode that had an impact soap rarely achieves these days".
Acting on advice, Aidan's body and suicide were not shown. Instead, the focus was kept on the wider impact of his death on his family and friends.
The episode triggered more than 25 million interactions on Twitter, with viewers guided to consider their own mental health and that of those close to them. Consolidating to 8.7 million, it was one of the soap's 20 top-performing episodes of the year.
SHORTLISTED
CASUALTY
BBC Studios for BBC One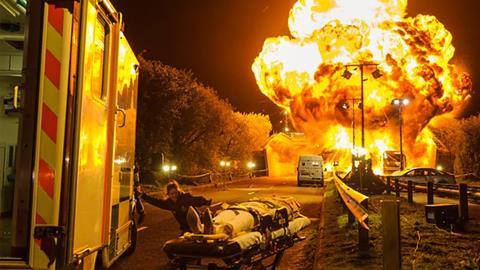 An explosive opening episode, in which patient Mia's suicide attempt caused an ambulance to overturn, kicked off Casualty's 33rd series with a bang.
The production team worked with the Samaritans and mental health charity Mind to ensure the exploration of suicide was sensitive and accurate, while the shooting period was extended by a week to produce the dramatic road-collision sequence.
EASTENDERS
BBC Studios for BBC One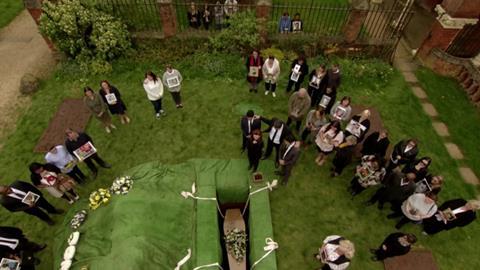 For the first time in its 33-year history, EastEnders crossed over from fiction to fact with a tribute to real-life victims of knife crime during character Shakil's funeral.
With the help of documentary producer Leo Fawkes, the characters' reactions to the youngster's death were intercut with emotional testimonies from the families and loved ones of those killed by knife crime.
EMMERDALE
ITV Studios for ITV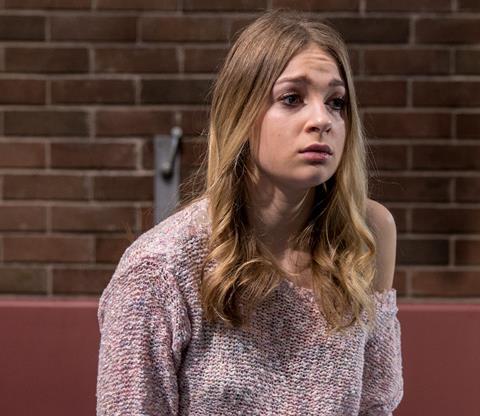 A flashback special explored the past of one of Emmerdale's longest-serving villagers, Charity Dingle (Emma Atkins).Via a sequence of scenes played out by young actor Mica Proctor, audiences witnessed the traumatic events she endured as a teenager.
The judges praised the surprising reveal in which Charity found out that the child she'd had aged 14 was alive.
HOLBY CITY
BBC Studios for BBC One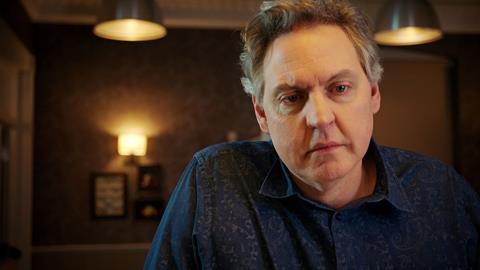 The judges noted the innovative camera techniques and character development of Holby City's 'Man Down', a special episode focusing on Dr Sacha Levy (Bob Bennett) and his mental-health struggles.
Opening with the death of one of his favourite patients, the consultant considered suicide as he relived previous events, with viewers shown flashbacks through his eyes.
HOLLYOAKS
Lime Pictures for Channel 4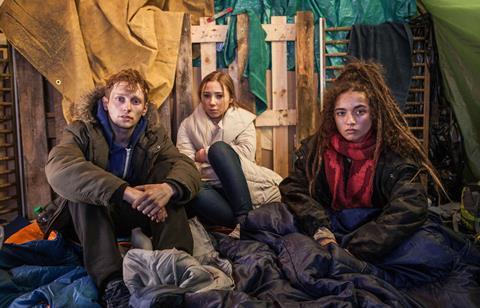 Working with homeless charity Centrepoint and Liverpool-based The Whitechapel Centre, Channel 4's flagship soap delved into the harsh reality of homelessness in Britain for young adults as character Peri (Ruby O'Donnell) fled from home.
The judges praised the "harrowing" final scene, where bystanders ignore Peri's cries for help after discovering her friend had died from the cold.