"Wonderfully crafted and classy, highlighting the atmosphere and passion of the biggest stage in world sport"
BBC Sport for BBC One and BBC iPlayer
The BBC's World Cup was a phenomenal success, with 74% of the population tuning in over the course of the broadcaster's coverage.
Creatively, it was a great tournament too, with the BBC describing it as the most "innovative and diverse" World Cup yet.
The broadcaster televised 33 live games, highlights and multiple digital and social options from a Moscow VR studio. An average of 8-10 million watched each game, while record numbers of viewers streamed games live and on-demand. In total, there were 66.8 million match requests across the BBC Sport website and BBC iPlayer.
The BBC's VR studio offered a 360-degree fully immersive environment, with informative AR graphics.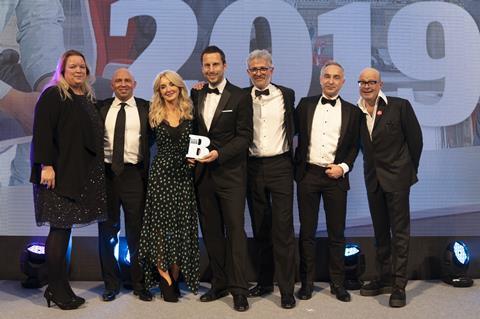 Each studio camera was fitted with a small infrared camera pointing at the ceiling, which was covered with reflective markers, enabling the exact orientation of the cameras to be known.
As they moved, the graphics render engine changed the perspective of the 3D graphic, matching how it should look from that point in the studio.
The judges praised the studio presentation and high quality of the broadcasts. One said it was "wonderfully crafted and classy, highlighting the atmosphere and passion of the biggest stage in world sport"; another said it was "understated programming showcasing all the tournament had to offer".
A third judge said the BBC provided "inclusive, insightful and globally minded coverage".
SHORTLISTED
ENGLAND TEST CRICKET – COOK'S FAREWELL
Sky Sports for Sky Sports Cricket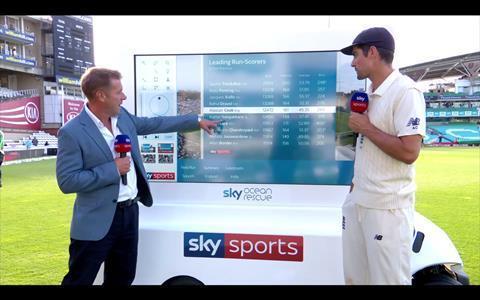 England cricketer Alastair Cook's fi nal test match before retiring was a huge technical undertaking, involving 42 cameras, 64 microphones, more than 15 miles of cabling and more than 100 crew.
Sky produced 52 hours of content, including 32 hours of live play, with supplemental features, analysis, interviews and live masterclasses.
FORMULA 1 2018
Whisper Films for Channel 4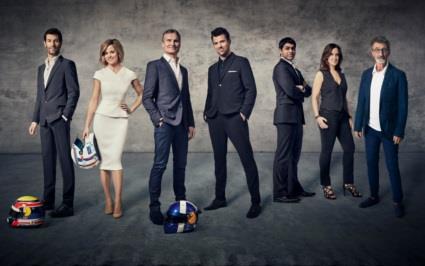 Channel 4's Formula 1 programming gave the broadcaster a voice in an extraordinarily busy summer of sport. Presenter SteveJones provided a calm, authoritative presence and a quirky approach to asking tricky questions.
The production's communications engineers enabled the presentation team to roam from paddock to pit lane, free from sound and vision glitches.
THE NFL SHOW
Whisper Films for BBC One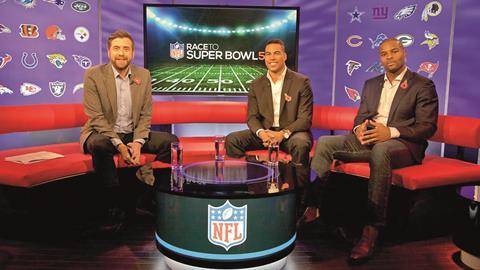 The charismatic presentation style of Osi Umenyiora, Jason Bell and Mark Chapman continues to draw industry praise. Pulling no punches, they demystify American football for a mainstream, British audience.
The show takes a fun approach – both in style of presentation and overall tone – to engage in a notably different way to most other sports programmes.
SIX NATIONS – SCOTLAND V ENGLAND
BBC Sport for BBC One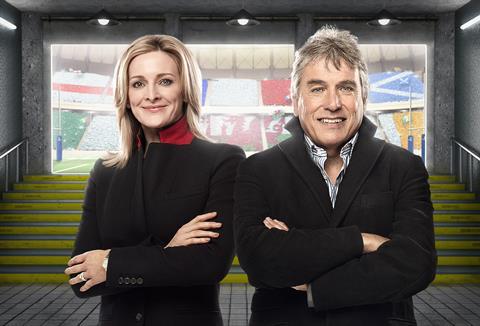 BBC Sport was the host broadcaster at Murrayfield as Scotland beat England 25-13 in the Six Nations to secure their first Calcutta Cup victory since 2008.
Some 29 match cameras were deployed, including Spidercam and Steadicam. Innovations included cameras on corner posts and the assistant referees, eight replay lines and dedicated feeds for the television match offi cial and head injury assessments.
SKY SPORTS SUPER SUNDAY
Sky Sports for Sky Sports Main Event and Premier League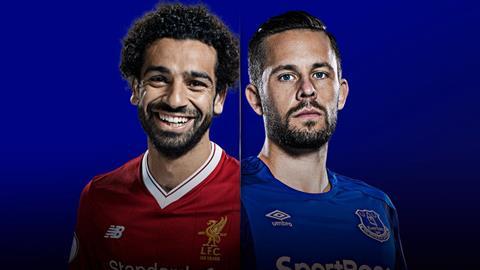 10 December 2017 was a 'Super Sunday' for Sky Sports, with two huge derbies broadcast back to back. Liverpool v Everton and Manchester United v Manchester City were each covered by 22 cameras and broadcast in 4K Ultra HD.
Among the set-ups were two Steadicams, two Hi-Motion, two super-slowmotion and two goal-line cameras.
Award sponsored by NEP Connect