Sponsored content
Find out more
Managing director Matt Coombe talks about the company's past, present and future
History of the space
Kinetics Group has actually been trading as a successful events agency for over 25 years but we've been looking to grow and diversify our offering to clients. We've had plans to build a few studios for some time but when the pandemic hit in March 2020 and all events stopped overnight, we took it as the catalyst to get straight onto building the first studio.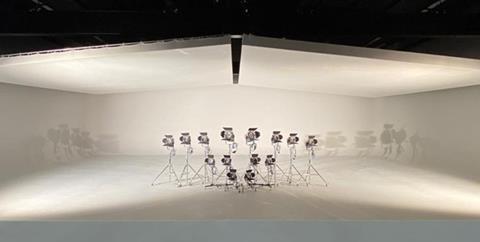 Fully funded by us, the studio was designed with the help of various clients who provided information on how they used studios and what they would like to see, so you could say the studio was designed by clients for the use of clients. The build itself was mostly done by our internal team, friends and family.
Our first studio opened on 8 June 2020 and the first company to use it was our long-standing client, Honda. Since then we've had most of the car and bike industry come through the big roller doors.
More recently we've had various bands, technology companies and lots of virtual events. Our second studio was opened this year on 4 January 2022 and is a virtual production Green Screen studio with an 18x LED panel lighting rig with DMX control, pre-installed Mo-Sys Star Tracker and all the power to boot.
Flexibility for clients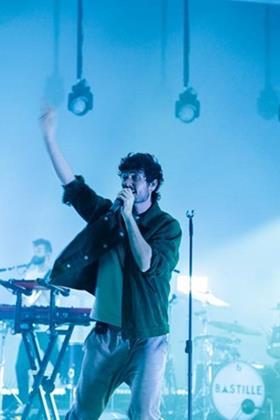 We've had all sorts here at Kinetics studios ranging from standard car photo shoots to bands such as Bastille; Tropic skin care with 10 tonnes of LED walls and Virgin Media, who wanted the cove painted red. And Red Bull Racing wanted a black out studio to launch this season's F1 car.
We have started to do lots of virtual productions with live launches, conferences and product training videos. No matter what challenge is thrown at us we always manage to find a solution.
Recent changes
We've seen a big rise in virtual events and conferences which of course has been driven by Covid and the lockdowns. More and more companies are launching products online rather than in person, not just because they couldn't do live events but so they can reach a larger audience.
We know that the saying 'content is king' has been a buzz word for many years now but considering the consumption of YouTube content has been increasing dramatically year after year, it's now normal for all corporates to have a physical content budget and invest heavily in producing 'TV' quality films rather than traditional advertising in order to engage its audiences.
Standout features
As we designed the studio ourselves it gave us the perfect opportunity to build it exactly how we wanted and of course in the best way to serve our clients. The studio itself is the largest infinity cove in the Midlands at 9000ft² and the only studio with full air-conditioning both in the studio space and also the client facilities.
It also has a full electric remote-controlled floating ceiling which can hold up to 10 tonnes should you wish to hang anything unusual from it. From the outside it has a very convenient covered parking area so even in the worse weather you won't get wet getting from your car to the reception, and with the rise in electric cars it also has charging points under that same covered parking space.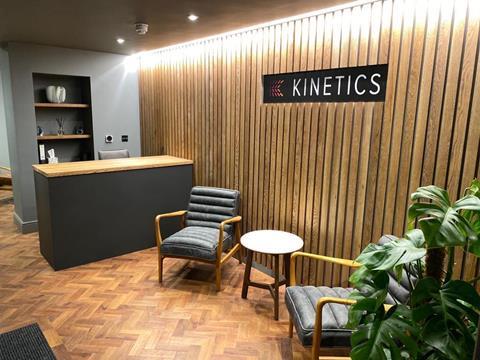 Once you are through our Covid-safe reception with our thermal temperature-monitoring unit and hand sanitiser, you find yourself in a luxurious, high-end client lounge. Overlooking the main studio with its massive gallery window, there's a separate production office.
We had no restraints on us; we built with no compromise. Kinetics Space is the largest infinity cove in the Midlands and is set in a very quiet, private part of Corby with easy access to the A1 and M1 and a local train station that's only a mile away.
You are away from busy roads and prying eyes (even more so when you come through our full height security gates). Should you need a mix of studio and location shoots, we're perfectly placed near picturesque villages, amazing country roads and even local race circuits and off-road facilities which we have used many times before.
Expansion plans?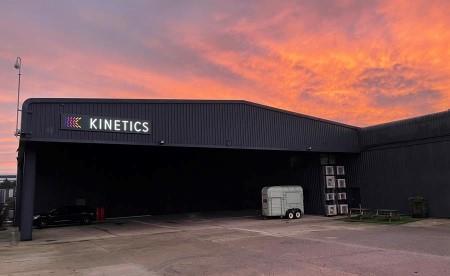 We already have two of the largest coves in the Midlands so the success of these will dictate if we are to build more. That said, we are about to start build six virtual demonstration booths (smaller studios) where customers will be able to view products live from the comfort of their home whilst speaking to a product expert.
Driving business to the nations and regions
I guess we are the perfect example of this with our own internal investment in studios for video production. The key for anyone doing this is to understand the requirements of clients and also the production companies (which we believe we've achieved). We know that once someone has experienced our studios they are 80-90% likely to return.
We are also seeing many companies moving out of London studios to favour 'out of town' locations. This is for many reasons but mostly due to the size of our spaces, parking and privacy (not to mention the obvious cost savings).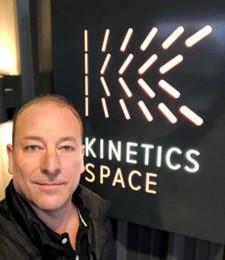 Get in touch now to find out more.
Matt Coombe, managing director
Kinetics Group
hello@kineticsgroup.co.uk