CBS takes over the rights from NBC across the pond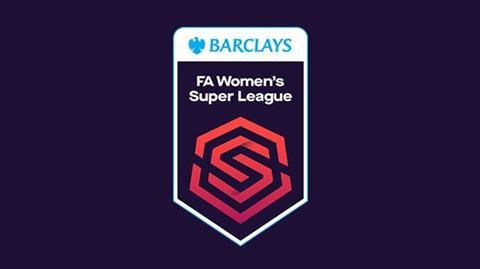 The FA has agreed a two-season deal with CBS Sports for the WSL's English-language US broadcast rights.
The competition will appear on Paramount+ and the CBS Sports Network for the 2022/23 and 2023/24 seasons, with the broadcaster taking over from NBC. NBC has shown the WSL since the 2020/21 campaign, and recently grew its coverage to 57-matches per season for 2021/22.
The same number of matches will be covered by CBS, with a select number of those airing exclusively on the CBS Sports Network. The rest will be streamed through the Paramount+ platform.
The WSL joins its US counterpart, the NWSL, and a number of national team competitions on CBS Sports, and this may be a sign of its growing international presence. A groundbreaking UK broadcast deal with Sky Sports and the BBC signed last summer is aiming to do the same domestically.
Dan Weinberg, executive vice president of programming for CBS Sports, said: "The Barclays FA Women's Super League features some of the most recognizable soccer brands in the world and is an excellent addition to CBS Sports' premium soccer portfolio. We look forward to bringing the exciting action of the BFAWSL to fans across Paramount+ and CBS Sports Network."
The FA's head of broadcast and media rights James Ralley added: "[CBS Sports'] delivery of soccer, whether men's or women's, is of the highest quality and their reputation within the industry is one that is growing rapidly. We look forward to working with them over the next few years."