'Producers would kill to have access to a TV channel that beats BBC1 in peak time', says chief exec Simon Pitts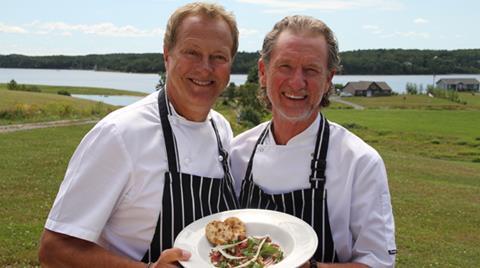 STV is gearing up to use its 'unique broadcaster shop window' as a breeding ground for pilot shows.
Starting early next year, the channel will be opening up certain slots for piloting content from indies.
"We have a fantastic shop window for both programmes and advertisers and intend to make full use of it," chief executive Simon Pitts told Broadcast. "Producers would kill to have access to a TV channel that beats BBC1 in peak time."
Slots will be also be open to in-house STV Productions (STVP), with strategy driven by a newly-appointed but yet to be revealed managing director, who will start in November as a replacement for Alan Clements.
The MD will work alongside two recent appointed execs: head of the newly developed dedicated digital unit Richard Williams, who begins in October, and broadcast managing director Bobby Hain, who is already in post.
VoD expansion
Speaking to Broadcast following the release of its half-year results, Pitts confirmed that an ad-free subscription version of VoD service STV Player will launch in early 2019, supporting digital as a "main flank" of the channel's growth strategy.
The as-yet-unpriced service will aim to mirror the success of ITV Hub Plus, which has around 300,000 subscribers.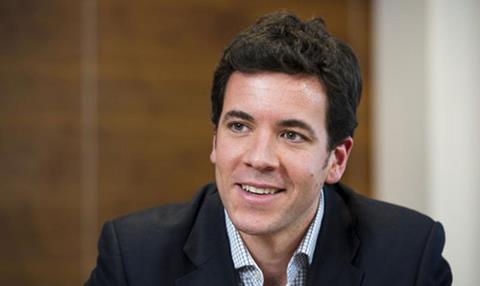 "This is all about giving people the choice to watch either with or without ads," added Pitts. "It's a growth project targeting domestic subscribers and Scots going on holiday or living and working abroad."
STV Player's viewing in H1 2018 rose 73% year-on-year, coupled with a 61% boost in VoD revenue.
Pitts said that around a quarter of STV Player usage came from viewers watching live TV, while live viewing was up 256% for the 2018 World Cup period compared to the previous 2014 tournament.
STV also unveiled a four-year strategic partnership with pay-TV platform Virgin Media, giving 400,000 subscribers access to STV Player, along with a fully regionalised version of the STV HD channel.
This is similar in scope to a three-year deal reached between Virgin Media and ITV in late July, which followed threats of a potential channel blackout.
Revenue boost
STV posted improved year-on-year results, with revenues up 6% to £57.7m, while EBITDA (2017 H1: £10.5m; 2018 H1: £11.4m) and operating profits (2017 H1: £9.2m; 2018 H1: £10m) both rose by 9%.
Its digital arm, which incorporates VoD, boosted sales by just shy of a quarter, rising from £3.8m to £4.7m, while its broadcasting division improved by a smaller 3.5% to hit £46.5m.
STVP revenues rose 42% to £3.7m but the division delivered a loss of £1.2m, slightly below last year's £1.4m deficit.
Pitts said that the production arm was aiming for more returning series in order to turn into a profit-maker, pointing to the likes of upcoming BBC1 drama The Victim.
"Scotland punches below its weight in terms of returning series and while we have a handful of returning shows, we think we can grow much more quickly, especially with this Virgin deal," he added.
A new STVP formats unit has now also been established with a core team in place.
Pitts added that the company was working hard to find fresh roles for the 60 redundant staff announced as part of its £2m-saving May strategy, when loss-making channel STV2 was closed, with eight redeployed so far.
Its new daily STV Central news programme launches this Monday at 6pm, airing for the first time from both Edinburgh and Glasgow.
An STV head of news will be announced in due course.